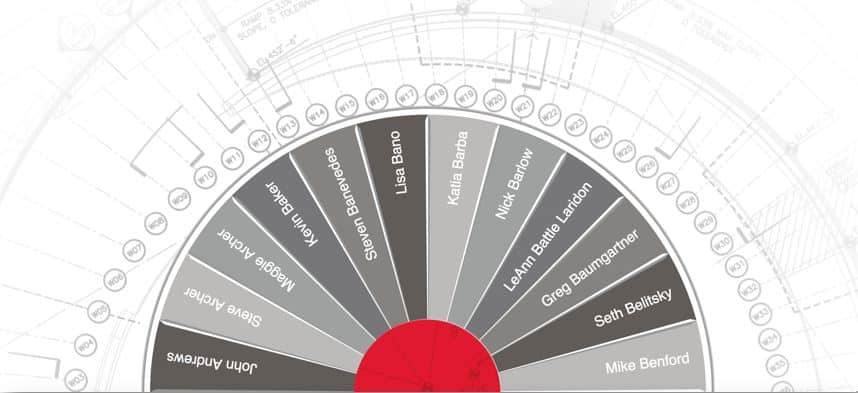 Note:  This is the latest post in our series of audience engagement posts.
Most corporate events end up with a stupifying sense of sameness, filled with a series of speeches, presentations, panel discussions, and uninspired trade show booths.
This can have the same hypnotic effect on attendees as the white lines on a highway, putting them into an unintended catatonic state.
So why not shake things up a little and create some fun, energetic activity with a Virtual Prize Wheel? Here are 5 ways to use a Virtual Prize Wheel in your event or trade show: