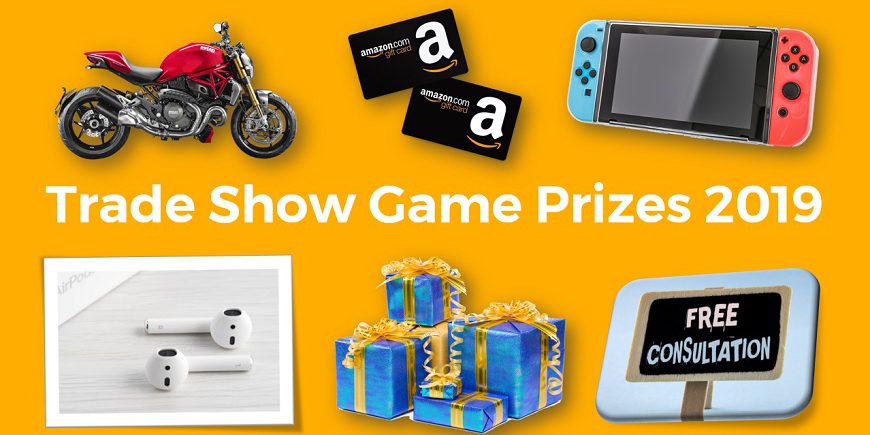 When you use our interactive trade show games to drive more booth traffic, you will likely also need prizes for your game winners. But what prizes are exhibitors offering now?
To find out, we looked at what booth prizes exhibitors recently promoted via their Twitter account. We found 100 tweets with a trade show prize offering from late 2018 until July 2019, and then categorized the prizes into 7 groups.
We share this survey as an idea-generator for you as you consider what prizes to offer in your own booth.