30 Best Photo Scavenger Hunt Ideas
Perhaps the coolest feature of a scavenger hunt game is using your smart phone's camera to take pictures for your hunt.
Why?
Because you get that magic moment at the end of the event watching your happy group review the game's photo gallery. 
With that in mind, here are 30 of the best ideas you can use to integrate photos into your scavenger hunt:
10 Photo Ideas for Virtual Scavenger Hunts
Just because your team members are not running around a scavenger hunt location together doesn't mean you can't use the power of images to create sharing moments. Ask players to share photos that reveal details about themselves that will spark conversations and connections.  
Here are 10 ideas for virtual scavenger hunt photo challenges:
Our

furry loved ones

are like family. Share a photo of your favorite pet if you have one.

Hydration

is important for good health. Share a picture of you staying hydrated drinking water.

Gratitude

. Upload something you are thankful for this week. 

Upload a photo of you enjoying the great

outdoors

. What did you do?

Favorite Plant

. Indoors or outdoors, plants can help relieve stress. Share a photo of your chlorophyllic friend.

Have you seen

our products out in the wild

? Share a picture of yourself with our products in use or at stores. 

Share

your love for our brand

. Post a selfie in your favorite <our brand> gear or t-shirt on your social media channel. Make the post public and tag it with #ourhashtag and take a screenshot and load it back to the game!

Photo Contest:

 Post your best photo of <band, your product, fun team experience>  to be featured on <our website> and be entered into a raffle. 

Sunny Day Challenge

. Snap a pic of you wearing shades. Bonus points for rays of sunlight.

We all Scream for Ice Cream

. Post a picture of you with your favorite summer treat.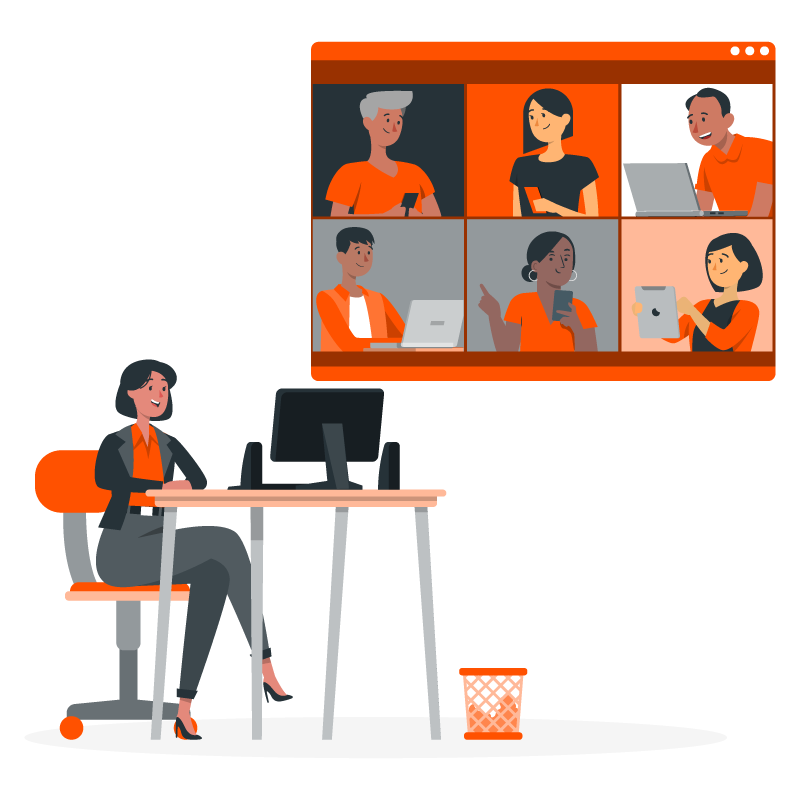 10 Photo Ideas for Team-Based Scavenger Hunts
The team, the team, it's all about the team.  Team building is about helping people get to know each other and creating a shared experience through a fun adventure. Here are a few ideas: 
Everyone's Feet

. Share a photo of everyone's feet. 

Be Active. Together

. Share a photo of all the people in your group being active, such as doing a handstand or making a human pyramid. 

I Spy Challenge

. Snap a pic of your group blending in with their surroundings!

Inception Challenge

. Take a picture of your team – taking a picture of your team.

For Your Entertainment.

Snap a picture with a street performer. 

Strike A Pose.

Snap a pic of your team's best Vogue pose in front of the <famous landmark in your location>.

Beer Flight Challenge

. Snap a picture with your beer flight, or favorite non-alcoholic beverages.

Three Cheers

. Snap a picture of your team clinking glasses together in a cheers. 

Abbey Road.

Take a photo at a quiet street crossing of your team members recreating the Beatles' famous album cover.
Victory! Take a photo of your best Rocky Balboa victory impression on the top of a big flight of stairs.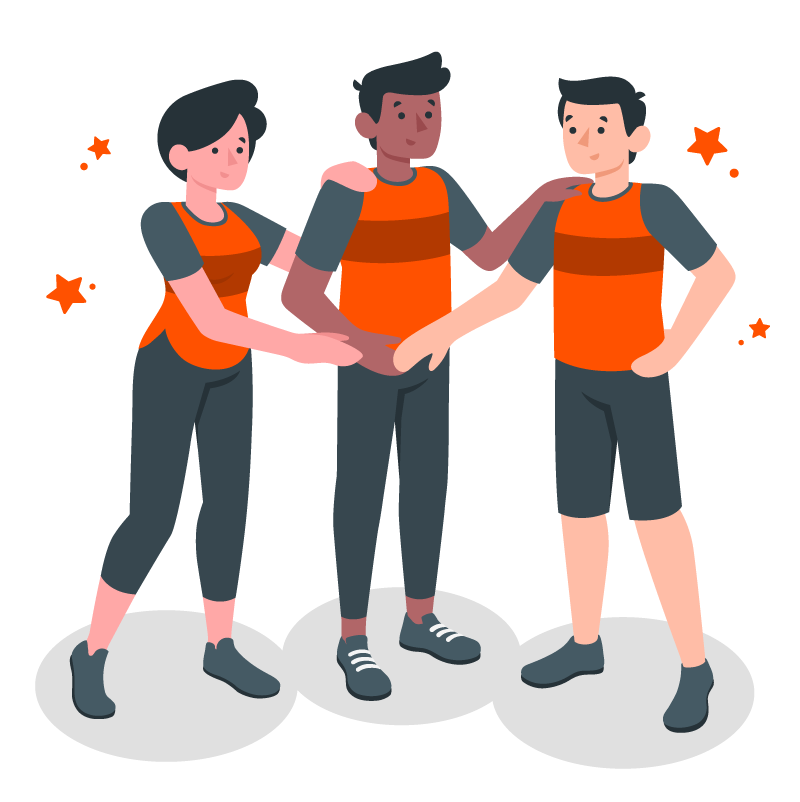 10 Photo Ideas for Conference Scavenger Hunts
Return To Each Other.

Share your favorite photo from your first night back together in person. 

Photo of the Day.

Share the picture from your camera roll that best tells the story of your day.

Let's Rock!

Upload your favorite photo from your social event the previous night.

Together Again.

Share a photo of friends and colleagues you are happy to see again.

Run Baby Run.

Share a photo of your team at the morning 5k run.

Networking with Leaders

. Share a photo of yourself with one of your new leaders. 

It's Our Big Day

. Take a photo in front of your XX anniversary display. 

Sponsor.

  Earn X points for sharing a photo of you at one of your sponsor locations.

Packed House

. Share a photo of the packed house at the general session.

Welcome First Timers. Take a photo of yourself and a first-time attendee at the conference.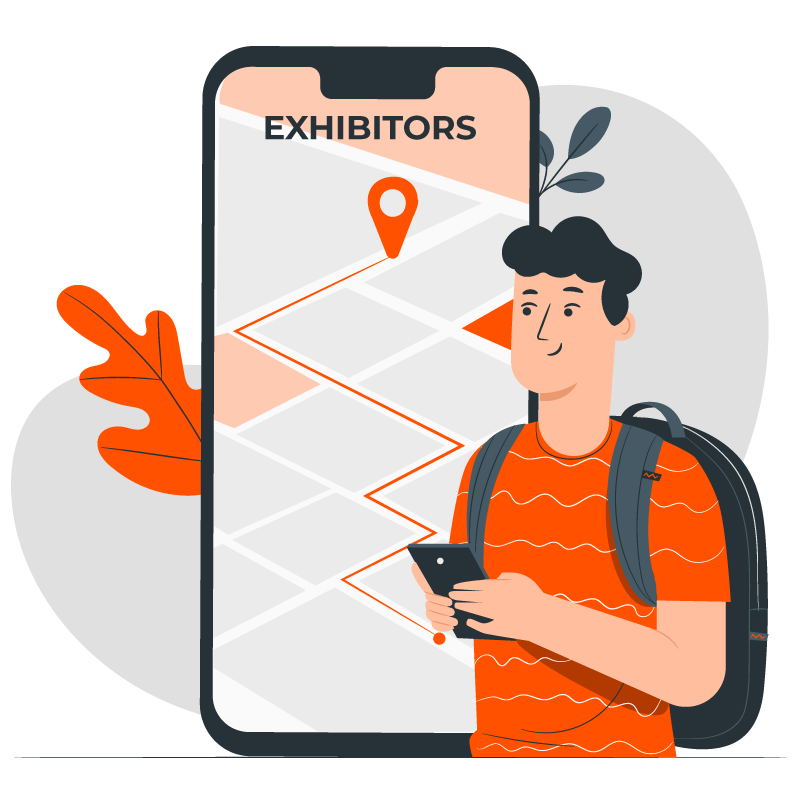 Building a Photo Gallery
Many platforms require you to download photos and then create your own slide show or photo gallery. It can take some time after the event is over to pull all of the content together. 
However, if you use a platform like SocialPoint, then your photo galleries will automatically be built for you. All you need to do is moderate the photos (if necessary) and share the link.  
Here are some advantages of using a SocialPoint Photo Gallery: 
Captions Add Context
If you use a software platform like SocialPoint, teams and players will be able to submit a fun caption with their photos. These captions add context to photos and give them greater meaning.  These captions will appear in the photo gallery with the photos. 
Share On the Web or Big Screen
With SocialPoint you can easily create a playlist and share the photos to a branded web link or on the big screen. Our scrolling photo display works perfectly on monitors and projectors, while our web display makes it easy to post the content on an internal or external website. 
Branded Photo Gallery
SocialPoint allows you to create branded photo galleries. These photo galleries can be customized with the graphics, colors, and more elements of your event. So, it's easy to recognize a sponsor or tie the photo gallery together to your event theme.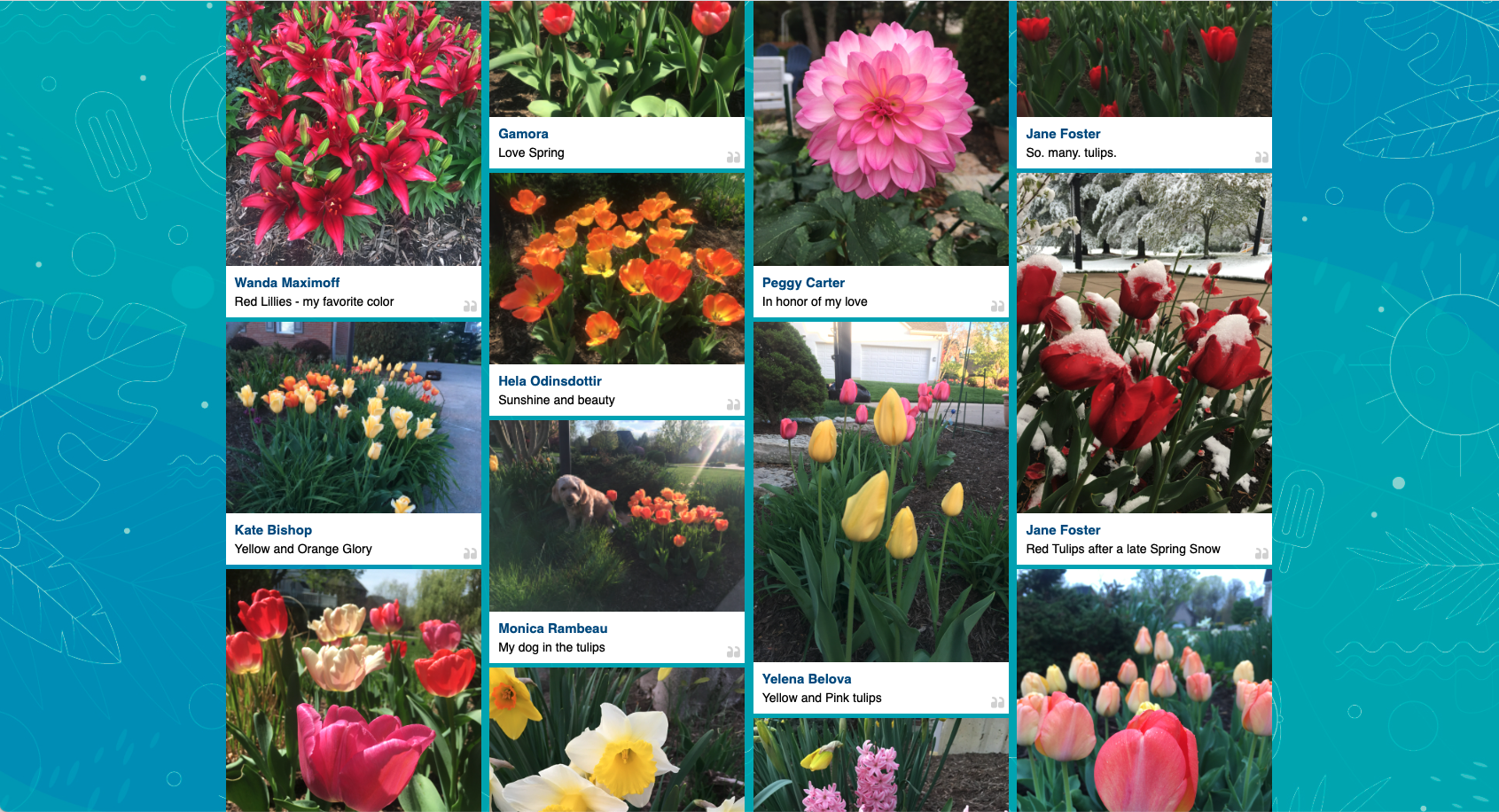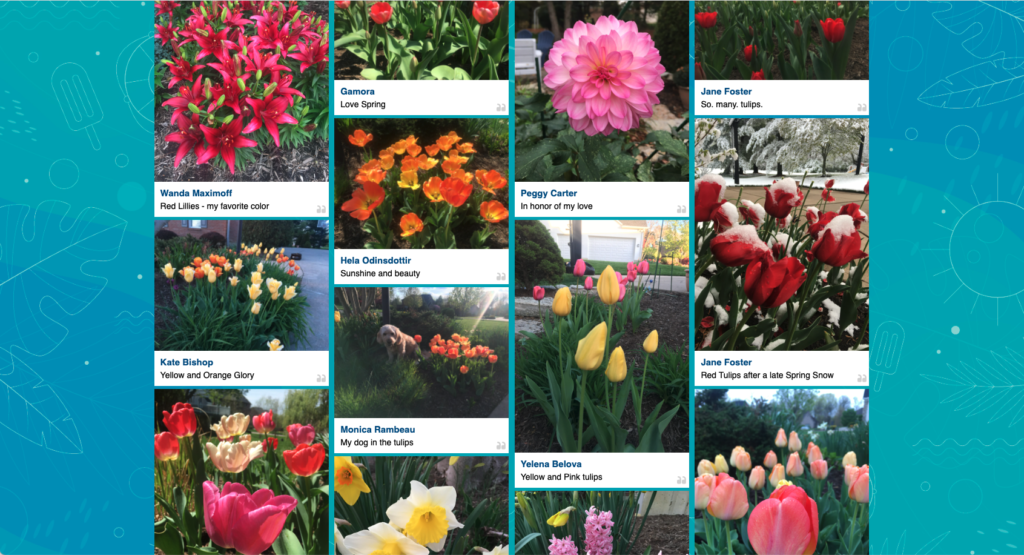 The Power of Pictures to Create a Shared Experience
We hope these 30 photo ideas make your scavenger hunt a more fun and memorable experience for your group, whether it's a virtual scavenger hunt, team-building scavenger hunt, or a scavenger hunt held at your conference.
There is always so much joy and excitement on everyone's faces as they relive the game through pictures that were captured during the event. The pictures help solidify the memories of that moment and day. The photo gallery (or slide show) brings all of those memories together into a shared experience.