Best Trade Show Marketing Advice From Exhibit House Experts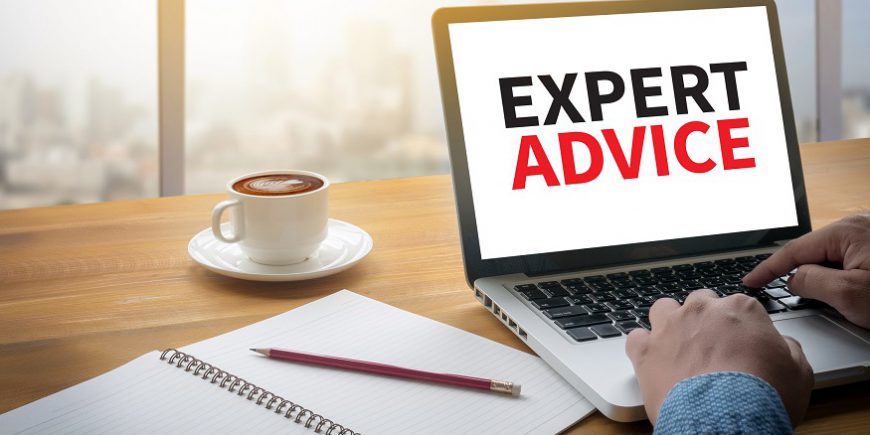 Want to know what it takes to create an effective trade show marketing campaign? So do we.
So, this Fall we asked experts at Exhibit Houses to share their opinion on trade show marketing and technology, and they provided many insights and surprises (see the full Exhibit House survey report here).
But they had even more to share.  As part of the survey, they also shared their advice on what exhibitors should do to create effective trade show marketing campaigns.  We're providing their best advice in this post.
Most of their expert advice focused on the same 4 elements: the exhibitor's brand, their target audience, planning, and objectives.  With so many other potential ideas to discuss, those four must be important!
Here are their answers.  Note: some survey respondents answered anonymously.
1. Focus on your brand
The most popular topic of advice from Exhibit House survey respondents?  They advise exhibitors to focus on their brand when creating their trade show marketing campaigns:
"Take the time to really think about your brand message and purpose. Begin from there." — John Mitchell, MC2
"Whatever it is… it needs to be memorable (and associated with the exhibitor's brand and drive an action that will drive the exhibitor's goals." — David Brull, Kubik
"Stay focused on the brand presence that has been created, and if that doesn't exist, it would in our best interest to guide them toward creating one. Integrate it with other media – social, advertising, etc. Also utilize pre-show campaigns to get in front of your target audience in order to make it a success." — Gary Donatell, CenterPoint Marketing
"Any campaign should strengthen the brand and be consistent with the other marketing they are doing." — Aaron Reitmeier, Showcraft
"Create a brand activation where you engage at least (1) of the attendees (5) senses." — Erik Streight, Excalibur Exhibits
2. Focus on your target audience
Many other Exhibit House experts also advise their clients to focus on their target audience first and foremost:
"Do what's best for your target audience, and create buzz with what you're doing." — Conner Brown, Pinnacle Exhibits
"Start with the key visitor experience and work backwards to the campaign." — Anonymous
"It doesn't need to be complex or expensive but know who you are targeting, what they worry about, and how you will make their life easier. Also connect with them all over the show, not just at your booth." — Anonymous
"Envision who you want to enter your booth space at least six months in advance. Then target your marketing to that audience." — Mel White, Classic Exhibits
3. Plan in advance
Planning is another very popular focal point of advice:
"Start planning months before you need to." — Tim Patterson, TradeshowGuy Exhibits
"Allocate the appropriate amount of time and budget to execute a comprehensive campaign!" — Rick Klimek, Epic Experiential Marketing
"Plan accordingly and then execute effectively." — Kevin Carty, Classic Exhibits
"Planning then implementing." — Jay Burkette, ExpoDisplays
"Start the planning process as early as possible. Be open and transparent about your budget. Hold creative solutions and concepts accountable to measurable objectives to avoid subjective decisions." — Anonymous
4. Set goals and objectives
Exhibit House experts also repeatedly advised that exhibitors stay focused on their goals and objectives.  (A few of the comments above also mention goals):
"Have a goal. Target the top tier you'd like to be in front of. Then get creative on ways to get time with that dream group of prospects. Make an internal contest for your sales force so they have incentive to be the difference." — Robin Clinton, 2020 Exhibits
"Trade shows, like any marketing, should be thoughtful, strategic, targeted, executed flawlessly and measured." — John Reisert, Skyline Exhibits Kentucky
"Create objectives upfront and make sure everything you do along the way aligns to those objectives." – Anonymous
So, there you have it:  To create a winning trade show marketing campaign, you need to set campaign goals, create campaigns that focus on your brand and target audience, and then create a plan that gives you enough time and resources to succeed.
A big "Thank you!" to our survey respondents for sharing their insights.  Again, to see the larger post about Exhibit House experts' thoughts on trade show marketing and tech, click here.
If you'd like to see more about how you can quickly create a branded, interactive marketing activity that drives more booth traffic and measurably captures leads, feel free to contact us for a demo of our trade show games. We'll help you increase excitement, crowds, and trade show leads.