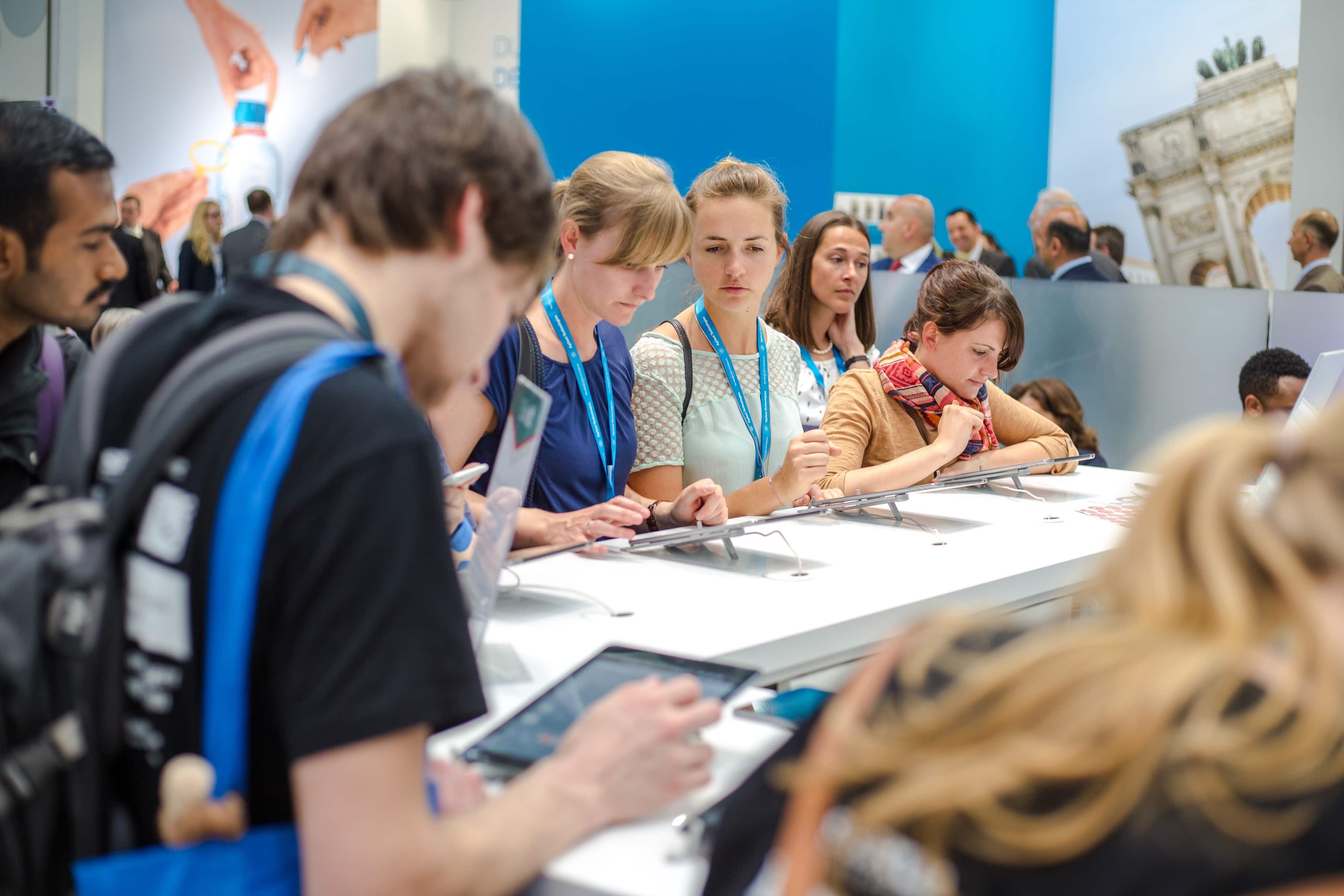 It goes without saying, but here it is anyhow: It's no longer your father's trade show.
Sure, trade shows are still about face-to-face conversations with real, live humans. It's still about pressing the flesh and building relationships. But most exhibitors now augment that valuable personal interaction with some kind of digital technology in their booth.
From mobile phones to tablets to flat screens and touch screens, exhibitors bring the same tech they use at home and work into the trade show arena.