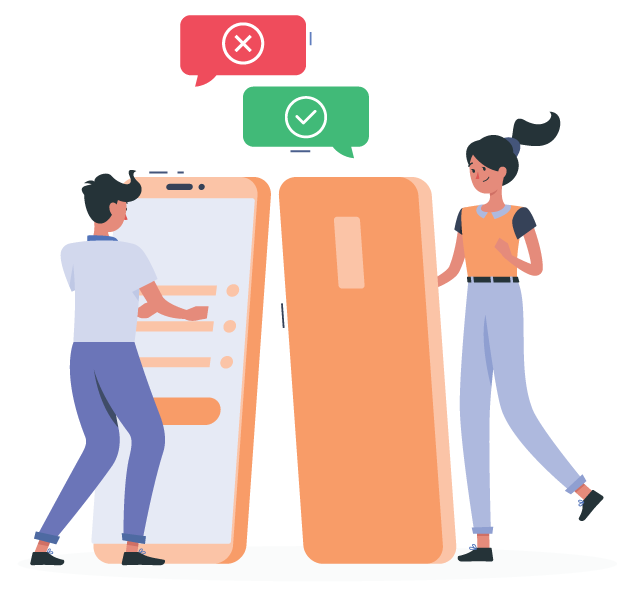 Individual or Team Gameplay
In addition to individual gameplay, let Teams battle each other for supremacy. Let players join teams. Then, use real-time leaderboards to keep track of performance in the player app and on visual screens around your event.
Live Trivia In the General Session
If your general session needs a spark of energy, perhaps you should consider Live Trivia. It's a great 10-20 minute activity that will shake things up and help you deliver content in a fun way.
Choose from over 100 ready-to-play trivia games or create your own!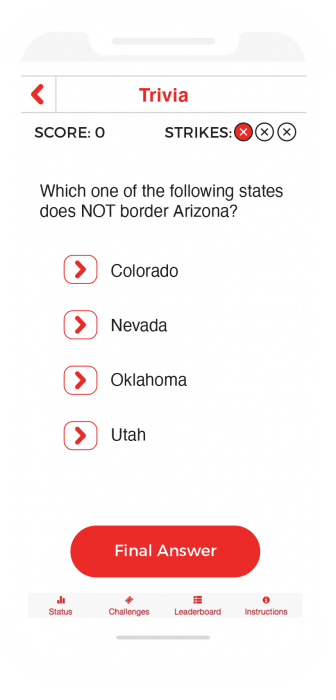 Trivia with Cumulative Leaderboard
Create fun interactive trivia games with leaderboards that engage attendees.
With Leaderboards and 5 different interactive trivia game modes – Socialpoint is one of the most flexible trivia platforms on the market. Create single trivia games for the entire event or a series of trivia games that add up to one final score. Track performance by player, learning objective or by event.
Digital Trade Show Passport
We created a super simple digital expo passport that allows attendees to checkin as they visit booths. In addition, attendees can collect digital collateral and earn points toward your prizes. This solution can double as a lead capture solution for your exhibitors or a sponsorship benefit.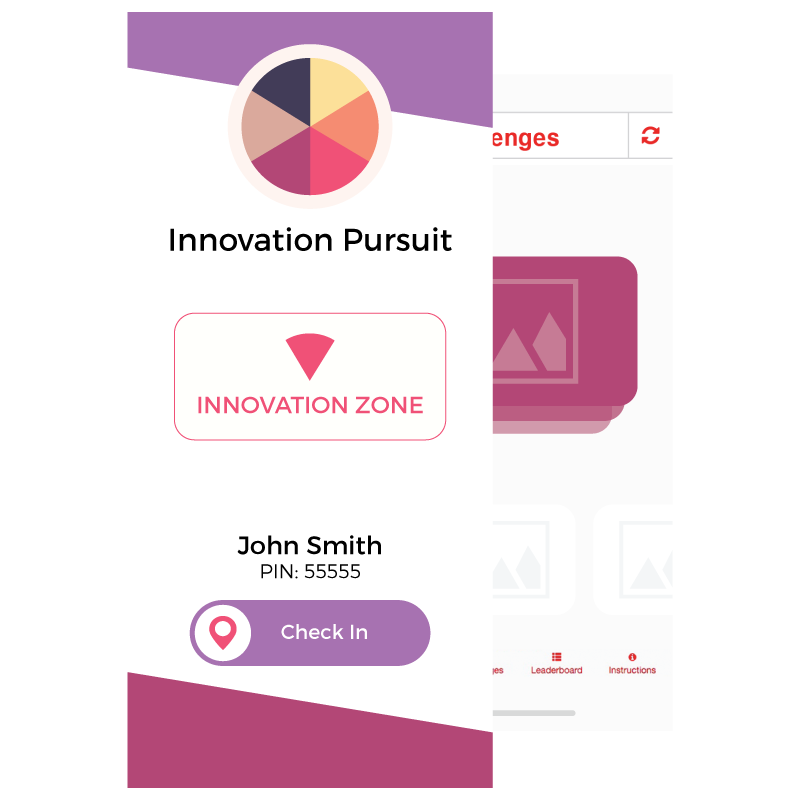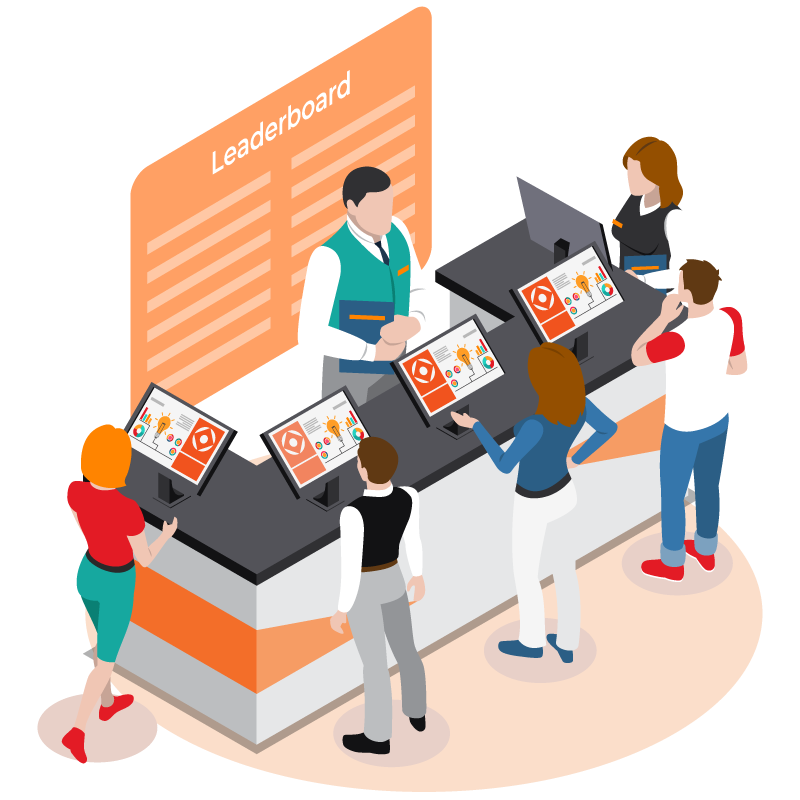 Sponsored Trivia Bar
Collect trivia questions from sponsors. Setup a leaderboard on a large monitor behind a 6-foot bar or a horseshoe-shaped bar. Then put multiple iPads on tabletop stands. Players start playing the trivia game, and a small crowd will form.
Scavenger Hunt
Event Gamification for Team Building and multi-day corporate events
How SocialPoint engages attendees in multi-day conferences:
Create 10 different content oriented challenges such as live trivia, quizzes and photo contests.
Setup reward systems such as leaderboards and virtual prize wheels.
Capture sales and lead insights that can be used post event.
Integrate into your Event App (including Crowd Compass) or virtual event software.
API integration for those that need it.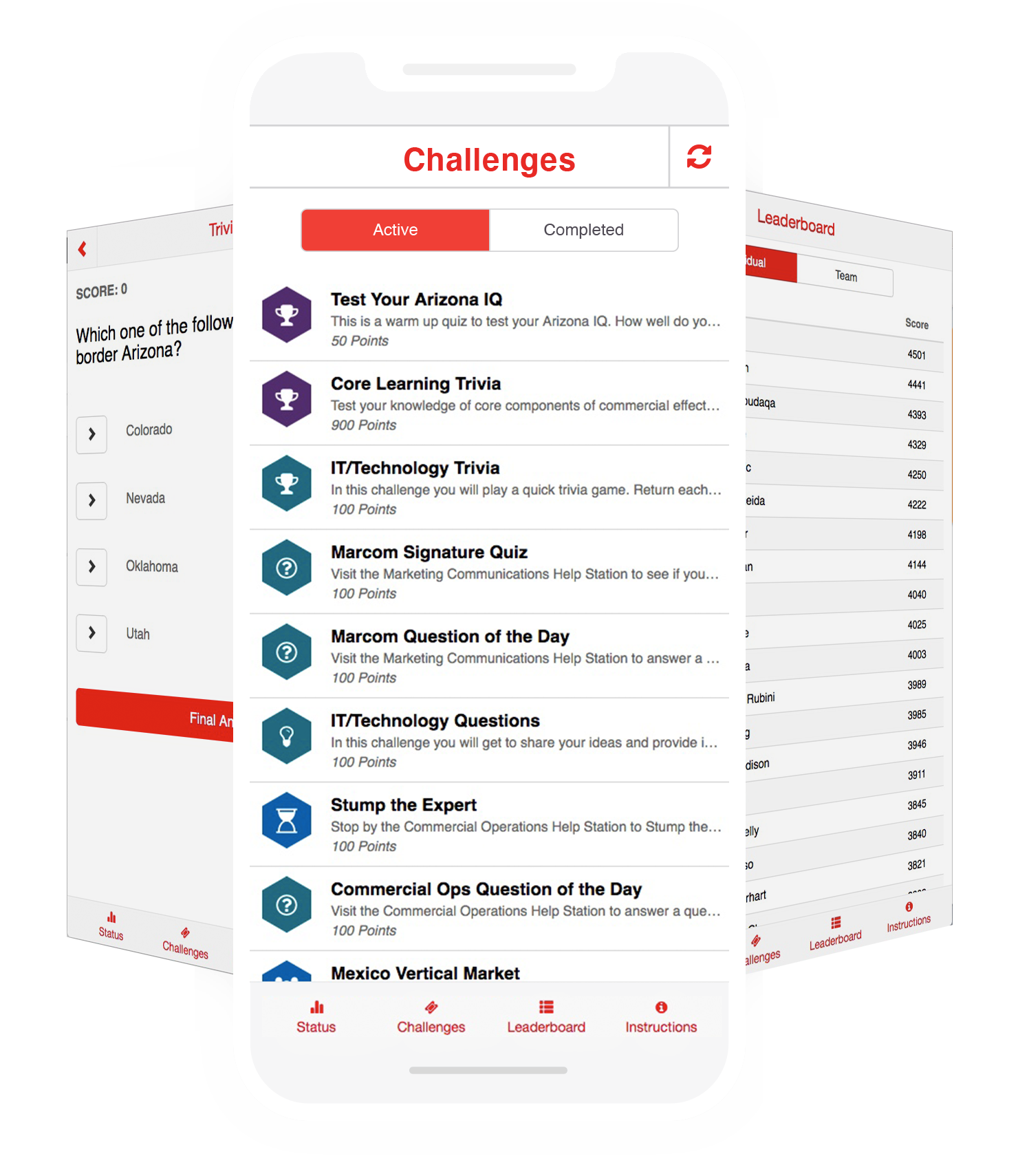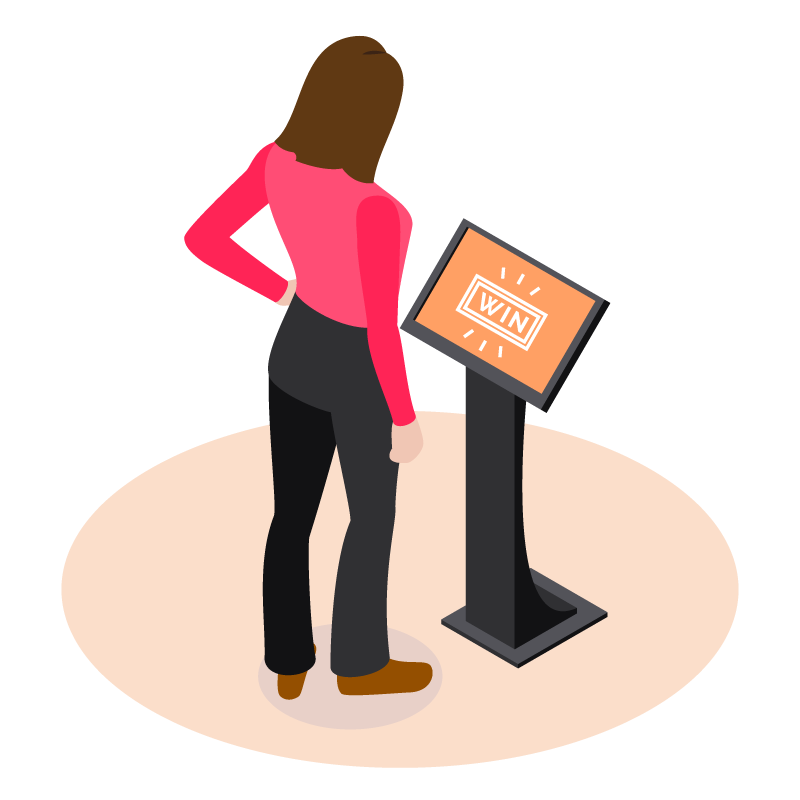 Exhibitor Booth Games
Create games and activities that drive booth traffic, capture leads, and feed live display screens in your booth. Examples include trivia bar, virtual prize wheel, and drawings and contests
Spin to Win
Make prize drawings and distributing giveaways fun!
These simple activations are a great way to inject fun into your corporate events. Use a spinning wheel with the attendee names on it to pick prize winners. Or, use the spinning wheel to manage prize giveaways.