Commonly Lost Trade Show Lead Data You Can Capture With Interactive Games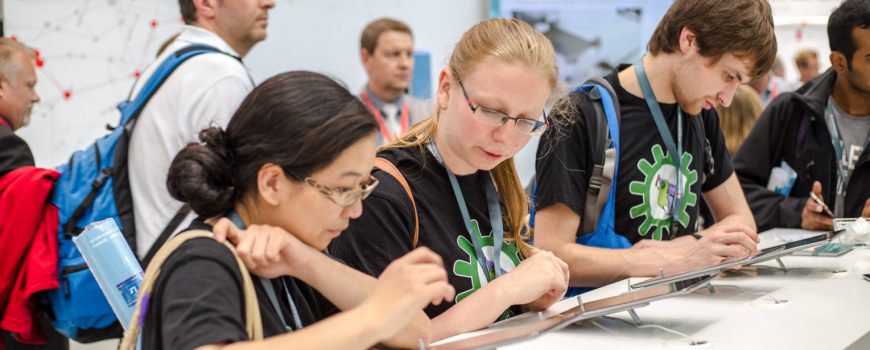 Trade show games are not all just, well, fun and games.  They also help solve serious business problems, such as capturing data about your trade show leads that was getting lost before.
Here are 6 familiar challenges with getting all the data from trade show leads that we repeatedly hear about from our clients.  After that, we'll talk about how interactive trade show games can help you capture that data.
Challenges With Trade Show Leads Today
1. Stacks of business cards slow down lead follow up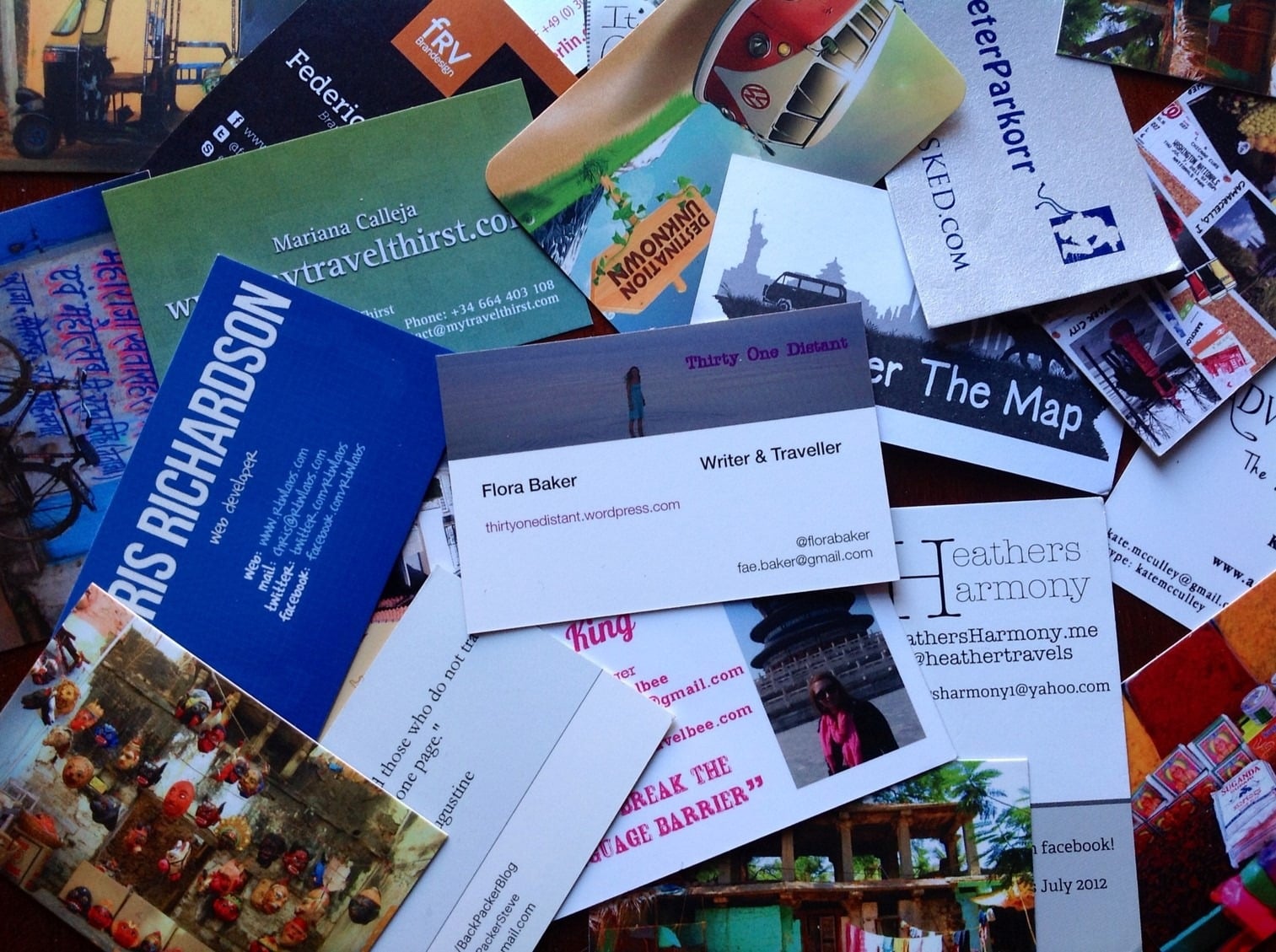 I don't know anyone that wants to go back to office after the show and enter stacks of business cards, right?  Yuck! Nobody wants to do that task.  And if you are that someone, you're a saint.  Because it's a slow, boring job. You want to follow up with hot trade show leads as fast as possible, but stacks of business card slow you down from starting your sales and marketing follow up process.  That allows your digitally-savvy competitors to reach your common prospects first.
2. Leads get lost
Another issue that I hear about it a lot, especially with organizations that use sales reps in the field as booth staffers, is that their trade show leads get lost. Their leads don't make it back to marketing, so they don't have the leads to track to sales and thus determine what is their return on investment for that show.  They also don't know if they need to put those "lost" contacts from the show into a nurture situation or if they should be receiving their newsletter.  We hear story after story about folks that are having leads that are lost and they don't know what to do about it.  They need a solution for that.
3. Scanner data is missing
We also hear lots of stories about scanner data that's missing key information because the attendee did not provide it, or other times there is information that exhibitors value that was not asked by the show so it can never show up in the data provided by the scanner. So, when exhibitors rely on the scanner data they can miss key data they need.
4. Scanner data is inaccurate
Similarly, the scanner data might be inaccurate because either the trade show or the attendee made a mistake in entering the data. How many times have you had an attendee tell you, "Yes, scan my badge, but my phone number is wrong," or "my email is wrong."  And for every person who actually tells you that, there are 10 more who have bad data but they don't tell you to give you a chance to correct it.
5. Missing link between conversation and trade show lead
You had a conversation with a nice fellow named Mike, but when you got the scanner it said Hailey on it and it was the wrong person, because maybe Mike traded badges with Hailey but it didn't get updated in the scanner. So, there's a missing link between the conversation and the lead — we see this a lot where you got the data from the scanner or from wherever it is.
6. How do you capture leads when your staff are busy having meaningful conversations?
And finally, this is the question that we deal with sometimes: Leads are getting lost when your staff are busy having meaningful conversations with potential sales and other people come by your booth. Wouldn't it have been great if they played your game. You would have been able to gain an additional lead even though they might not be talking to anyone in your booth.
Data You Can Get From Games
Now that we've seen the many ways lead data can get lost at trade show, let's talk about what games and contests can do to capture or prevent the loss of your trade show lead data. There are four key pieces of information you can collect from games and contests:
1. Contact information
First, games can gather basic lead contact information from each game player in your booth.  You may want to keep it simple and just ask for first name, last name, email. Or, you may be little bit more complex and ask for zip code or address or company or title, or whatever else that you value.
2. Lead qualification
Here is where I think it starts to get interesting as we see a lot of exhibitors asking lead qualification questions. Most digital games and contests will allow you to do that. So, if you want to ask, let's pretend, maybe I need new tires, I'm going to buy new tires (and this is not B2B, maybe a B2C situation) and I'm going to buy new tires for my car in the future, and I'm playing a game, how long have you had your car?  When was the last time you bought tires, how many miles, those are a few questions you could ask that could tell you that you should call me or send me a discount or do some kind of follow up on Monday when you get back from the show because I could be a candidate to buy.
3. Identify marketing next steps
Digital games allow exhibitors to ask their booth visitors questions that help to identify where a prospect is in the sales funnel or if they are marketing qualified leads that should be sent on to sales or put into a nurture campaign, or someplace else. Or exhibitors might have the game ask the player more directly, "Where should we put you? Do you want to be on our newsletter? Do you want our white paper? Do you want a rep to call you?" We have seen that a lot. And by and large people playing the game will give you response to those questions. And that's really cool because then on Monday morning you have an action that you can take.
4. Game performance data
But the last piece of data that you can get from games is performance. Performance comes in couple of different ways like the dashboard that we are showing in this post. You can see some summary metrics and some analytics.  Typically, we see people comparing metrics and analytics across time and across shows. Now you can collect data that maybe you only had a hunch about before. Data to help you figure out the results that you got from your trade shows.  Data you could use to drive future investment decisions.  You can also go back and look at statistics about some of the marketing next steps and the levels of qualification. If you can track that through Salesforce or whatever CRM system you are using, all the way through the sales lifecycle, that will be even more valuable to you.
If you've been frustrated with how you've lost some of your key trade show lead data, consider using interactive games – not just because they are fun and will bring more people into your booth, but because they will also help capture that key lead data that has been evading you.  You'll be better able to follow up on leads and measure the true value of your trade show program.
To see more about how you can drive more booth traffic and capture more lead data with our interactive trade show games, feel free to contact us with questions or to discuss your event with one of SocialPoint's Digital Strategists. We'll help you create a more fun booth that increases your attendee engagement and boosts your trade show results.