Do I Have Enough Time To Customize An Interactive Trade Show Game?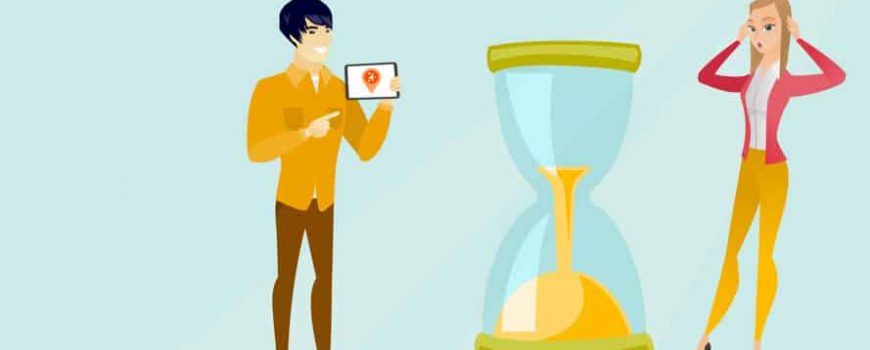 Perhaps you planned to do a fun, interactive trade show game at your next show, but thought you had run out of time?
It's no wonder, as the life of a trade show exhibitor is fraught with hundreds of details and tasks.  It's easy to get behind. That, and you feared that you'd have to spend three months or so getting a game developed from scratch.
Well, I am here to share the good news with you: You DO have enough time to get a customized interactive trade show game!  That's because we built a suite of interactive games on an easily customizable software platform.
So, in just 2 weeks' time (rather than 12 to 16 weeks with custom programming), we can deliver to you a fun, interactive game that is customized around your brand images, colors, logo, content, prizes, and marketing messages – a game that will boost your booth traffic, lead counts, sales, and ROI.
Faster, Better, Cheaper Interactive Trade Show Games
Our configurable suite of interactive trade show games is not just faster, but also delivers a better product at a lower cost:
Not only a shorter time frame, but less of your time wasted going back and forth defining and negotiating game features that we already have in the bag.
A lower overall price, because you aren't paying for custom programming. Our games can cost 75% to 90% less.
More features, because you get all the cool features we've built into the system over the past few years, features you would likely not ask for, nor pay for just for yourself.
Peace of mind, because there's less risk of a crash or bug with our stable platform than with barely-debugged custom software.
Such an easy-to-use game platform, that you can set it up yourself at the show without the need for an on-site technician. (Don't worry, we will still train you how to do it before you go). We recently had a client set up 17 game screens for one event by themselves.
Performance analytics reporting, including a dashboard that shows you how much your games were played, and when. Great for seeing your results, and reporting to management.
A free companion app, our Lead Manager app, that you can use to gain end-to-end lead management, gathering leads from our games, our enhanced cloud-sourced contact and company profile data, and from your booth staffers.
So, don't despair if you thought you had run out of time to get a great, traffic-building activity for your next trade show – you probably haven't run out of time! We can work with you in a matter of days to get your game or contest set up with your brand, your content, and your marketing strategy. And you will have more traffic in your booth than you thought possible.
If you'd like to see more about how you can drive more booth traffic (and provide end-to-end lead management) with our interactive trade show games, feel free to contact us with questions or to discuss your event with one of SocialPoint's Digital Strategists. We'll help you generate excitement, crowds, and leads.