Lead Capture and Retrieval Solutions
Now lead capture can do more: Lead retrieval that integrates seamlessly with fun trade show games that also increase booth traffic & lead counts!
Gathering Leads Is Exhibitors #1 Goal!
Our trade show games increase lead counts 20% to 100% - plus capture lead data
Capture & Qualify Trade Show Leads With Games
Attendees line up to play our fun, interactive games. That means more leads for you, because we can set up custom lead forms and custom surveys with your qualifying questions that attendees fill out before they play your game.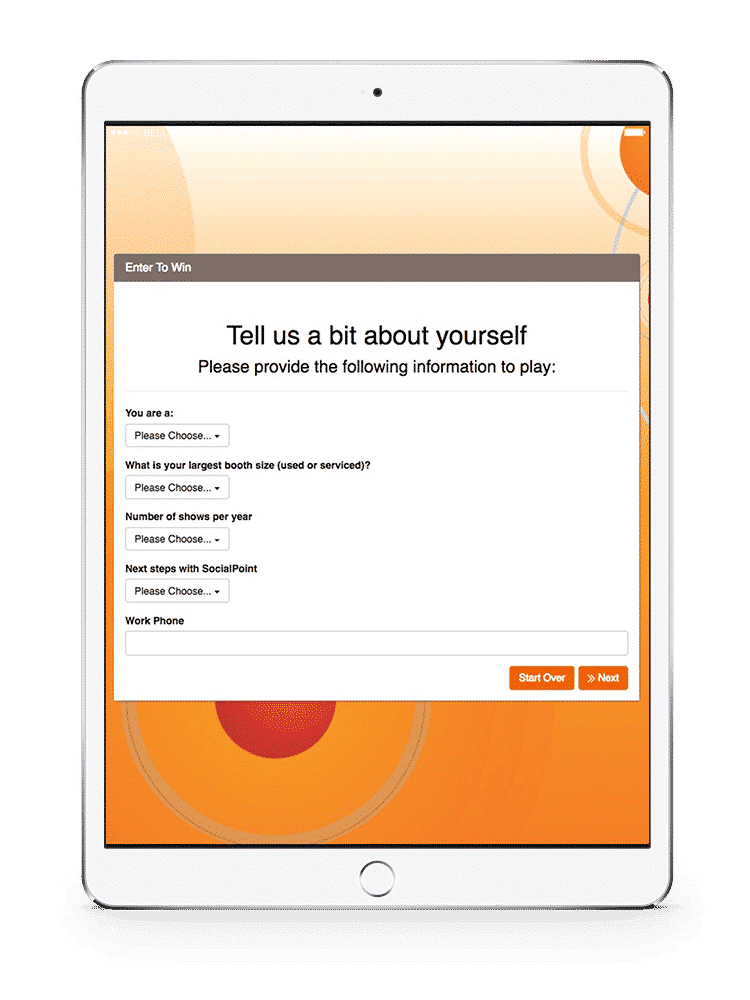 Capture Unreported Regional Trade Show Leads
Regain control of your regional trade show leads! Our Digital Fishbowl game instantly saves leads to the cloud that otherwise don't get reported back to Marketing. Now you get those lost leads, and can evaluate your regional shows' ROI.
Capture Previously Lost Overflow Trade Show Leads
When your booth is busy and all staffers occupied, attendees only wait a little before walking away. With self-serve Digital Fishbowl games at kiosks, you capture leads from attendees who otherwise walk away.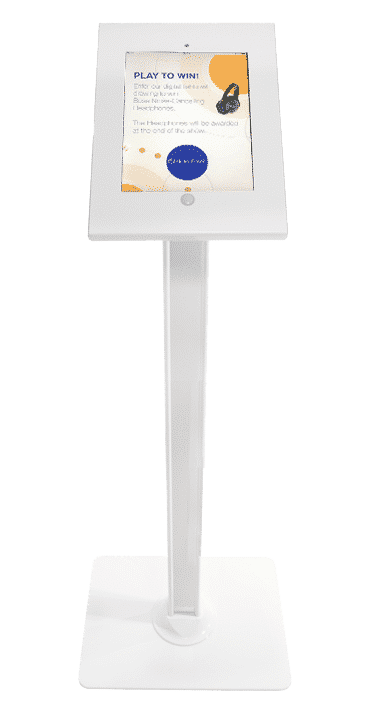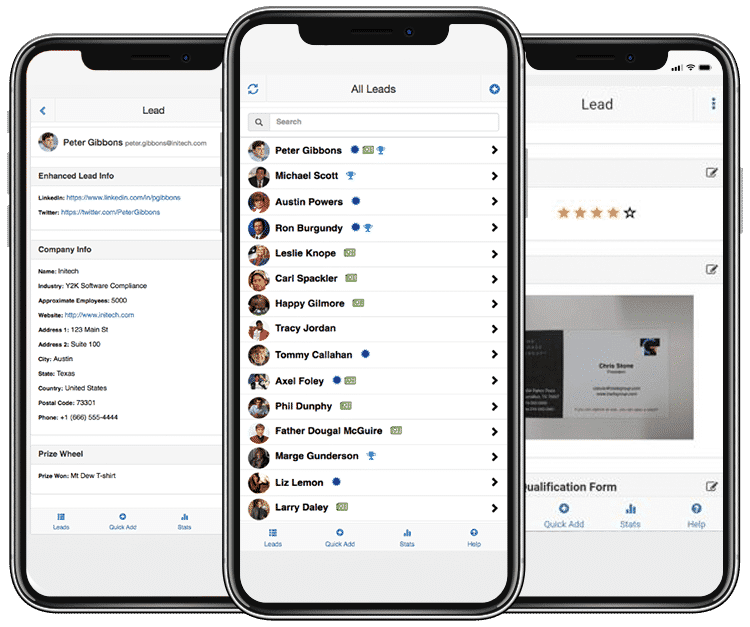 Your Booth Staffers Can Further Qualify Game Leads
Booth staffers can use our free companion Lead Manager app on their smartphones. Further qualify game player leads – or even start new leads. Take notes, rank leads, send follow-up emails from your booth. And skip badge scanners!
Ensure You Capture Lead Data From All Visitors Who Take Trade Show Giveaways
Our Virtual Prize Wheel game requires booth visitors to provide their contact data BEFORE they can spin the Virtual Prize Wheel. So you get lead data instead of anonymous trick-or-treaters.