Faster Trade Show Lead Follow Up: 6 Tips For Better Results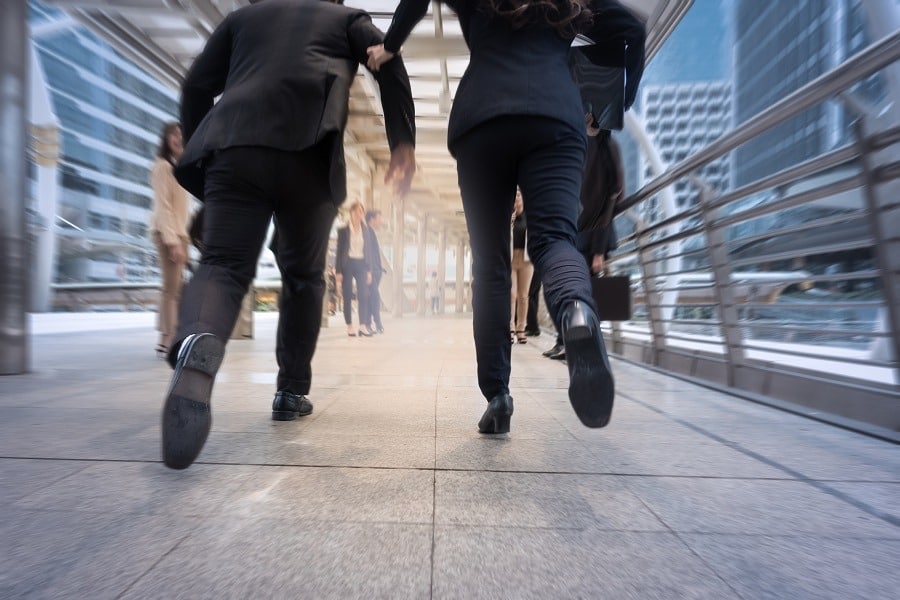 Why should you follow up on your trade show leads fast? Because if you don't, your chances of winning the sale plummet drastically. According to InsideSales.com, 35–50% of sales go to the vendor that responds to leads first!
That means if you contact your leads second, third, fourth, fifth, sixth or later, you are fighting over 50 to 65% of the pie with all the other potential vendors – except for the first responder!
So, what can you do to ensure you have fast trade show lead follow up?
Fulfill trade show leads fast!
Here are some planning ideas to implement so your trade show leads receive the fulfillment they asked for right after the show:
Using paper (business cards or lead cards) to take leads? Scan those leads at the show site and send a pdf to your data entry team back at the office each day. You can also overnight deliver them, or bring them back with you on the plane. Have a team ready to data enter them, even hiring one or more temps to get them into your database quicker.
If you gathered leads digitally at the show, with the show's app or another app, export your leads quickly and import that file into your CRM. Our interactive trade show games and our Lead Manager App let you quickly download the leads into an Excel file. You can download them after each day of the show, or when the show is over, right from the cloud, and then import them into your CRM system.
Have your fulfillment letters and packets prepared before you leave for the show, so that doesn't slow you down after the show. With our recently upgraded Lead Manager App (which comes free with our games), you can even load in your lead fulfillment letters, and have your booth staffers email lead fulfillment (both a letter and digital documents like brochures) from the booth right after talking to each lead.
Get your sales people their trade show leads fast!
Choose qualifying questions on your lead form (digital or paper) that match what your sales reps want to know and what data fields you have in your sales and marketing database. That way your sales reps will be motivated to follow up, and you will get your trade show leads into your database easier. The surveys in our games and the forms in our Lead Manager app are all customizable to capture answers to whatever questions you want to ask prospects.
Qualify your leads at the show based on which are the most valuable, and rank them. Send the best leads to your sales team right away (even from the show floor), then send your intermediate leads out a week or two later, and then send your lowest quality leads last – or just put them into your marketing database to develop until they are ready for a sales person. Our Lead Manager App lets you instantly rank leads from one to 5 stars. And surveys in our games let attendees self-qualify their own level of follow up.
Make sure you know ahead of time who gets which kinds of leads. You don't want a delay because of territory or vertical market issues preventing you from forwarding hot trade show leads off to the proper sales person.
You've invested thousands of dollars on that pile of trade show leads. Keep up the effort to ensure they get their requested info fast, and that your sales team is prepared to call or email them as soon as possible. Challenge yourself to measure and shorten the amount of time that takes. It's so worth it!
If you'd like to see more about how you can drive more booth traffic and get more qualified leads with our interactive trade show games, or see how our Lead Manager app integrates with our games, feel free to contact us with questions or to discuss your event with one of SocialPoint's Digital Strategists. We'll help you generate excitement, crowds, and leads.