What is the Digital Fishbowl?
The Digital Fishbowl is a complete solution for attracting visitors to your booth, capturing leads, qualifying leads, fulfilling the leads and measuring the impact.
How does the Digital Fishbowl help?
Regional Shows
The Digital Fishbowl helps you fix broken lead management and measurement at your regional shows by capturing leads in the cloud and giving you dashboard reports to measure ROI across shows.
Small Booth Exhibitor
The Digital Fishbowl gives you a simple-to-setup game that adds customized images and complete lead management to the old standby of a digital fishbowl in a trade show booth.
Peak Traffic Times
When booth traffic peaks and potentially valuable leads simply walk on by, the Digital Fishbowl gives interested attendees a way to give you their contact data. You'll get more leads per show without bringing more booth staff.
Attract Visitors
Cool digital screens offering big prizes pull attendees out of the aisle and into your booth.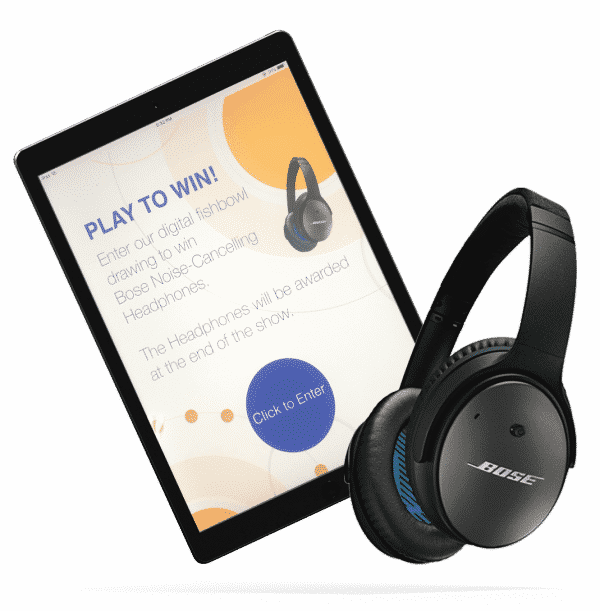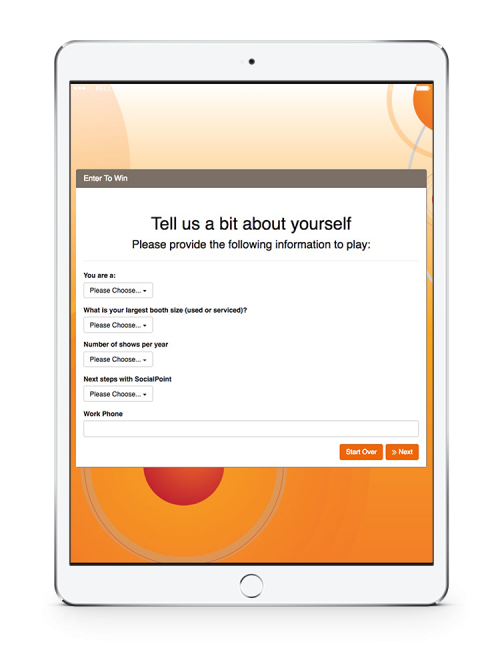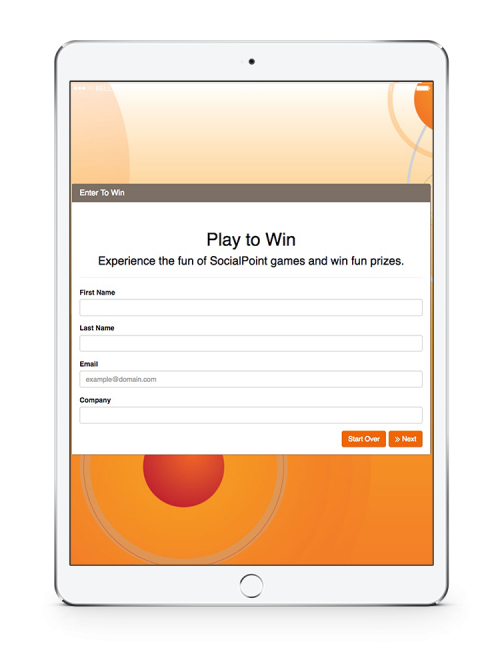 Capture Leads
For a chance to win your big prize, booth visitors provide their contact data and answer lead qualification questions on a self-service kiosk in your booth.
Show Live Results
Use activities like live polls, question of the day, word clouds and idea generation to create content for live results displays that appear on a monitor in your booth.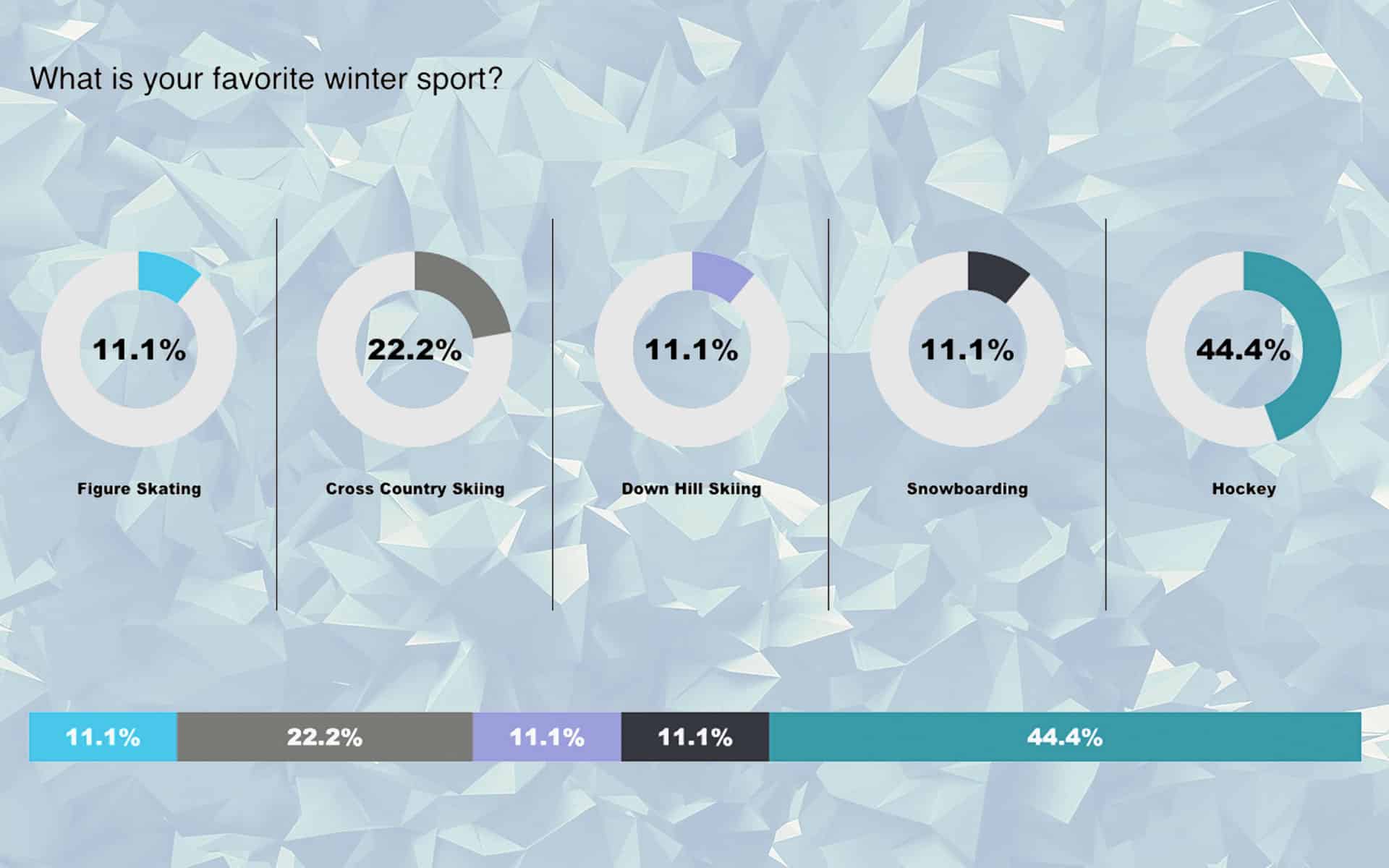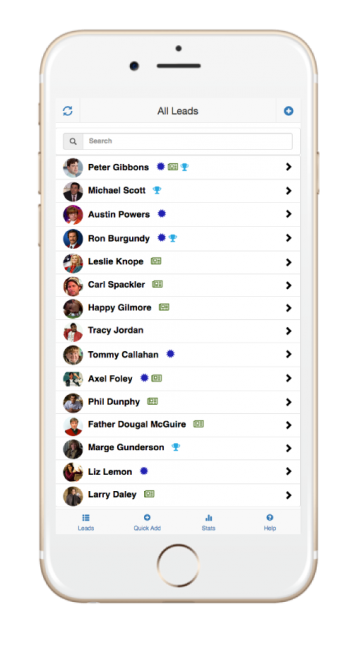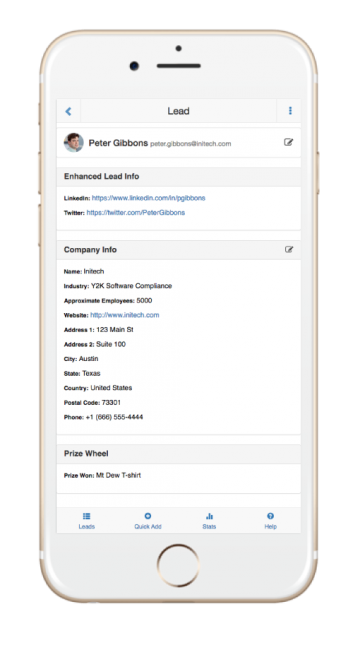 Leads in your Pocket
Lead data is stored on our cloud servers and instantly synced to all of your booth staffers' mobile devices via our Lead Manager App.
Using the visitor's email address we enrich the lead data in real time. Enriched data could include a photo, social media profile links or company profile.
Email from your Booth
If the lead requests digital documents – the booth staff can send them from the app with a personalized email based on a template. The email message can be copied to your CRM.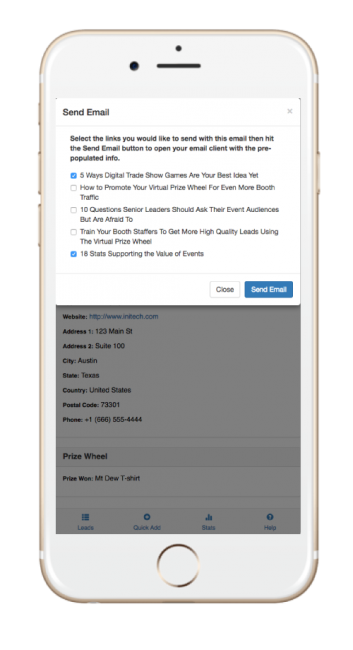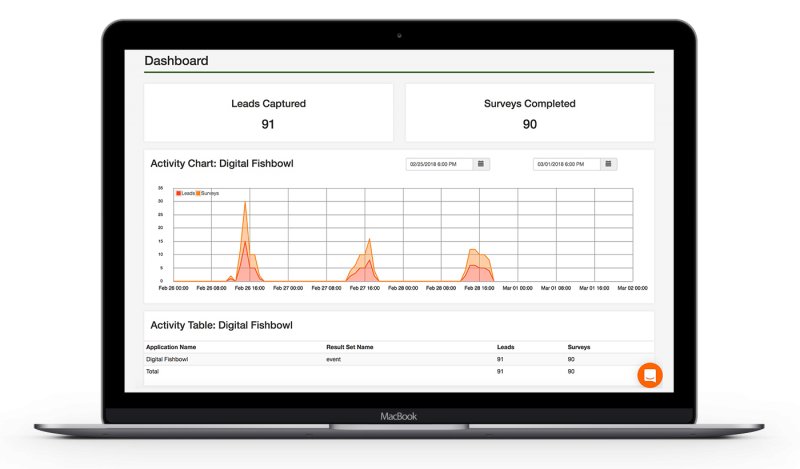 Booth Traffic Reports
When it's time to review your results - the post event dashboard will show you how many leads were captured and when they came into your booth during the event. All lead data, survey data, ratings and notes can be downloaded to excel. For easy upload to your CRM.
Want to see how the Digital Fishbowl can improve your trade show lead capture?