8 Preventable Trade Show Lead Retrieval Mistakes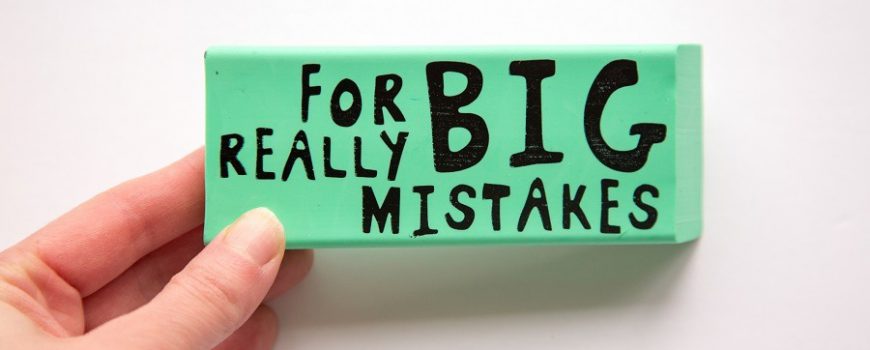 It's unfortunately far too easy to make mistakes with trade show lead retrieval.
That's because trade show lead retrieval systems and booth staffers are often different from show to show, and because it's not something you manage every day.
But because trade shows leads are some of the most valuable sales and marketing investments your company makes, it's so worth your time to prevent making these mistakes.
Here are 8 preventable trade show lead retrieval mistakes we've seen our trade show game clients make.  We've even made some of these mistakes ourselves (fortunately not anymore)!
1. Not capturing trade show lead data
This is the most basic mistake you can make: You exhibit at a trade show, but don't capture the lead data at all!  Sometimes this is because your staffers are interacting with attendees, but don't have any formal way to gather lead data.  Sometimes (such as at regional trade shows) it's because your booth staffers gather business cards, but don't send the leads back to the central office.  Sometimes it's because there are more booth visitors looking around your booth than you have staffers to handle.
2. Not qualifying leads
Your sales team is often overwhelmed by the flood of leads that arrives in their lap right after a trade show. If the leads aren't qualified and prioritized by lead quality, then your reps will make calls to some poor-quality leads.  After a few discouraging conversations, some sales reps will assume ALL the leads are the same poor quality and stop calling ANY of those show leads.  But if your booth staffers qualify the leads (hot, warm, cold), and capture that rating with your trade show lead retrieval system, then your sales reps will first call the hot leads.  They'll be rewarded with more sales, and you're generate a higher trade show ROI.  Our Lead Manager app lets you quickly rank leads from 1 to 5 stars.
3. Asking too many, too few, or the wrong questions
There is a balancing act to asking booth visitors the right amount of questions. Ask too few, and you won't be able to tell if they are a good lead, and if they are, what matters to them.  Ask too many questions and you risk making them feel like they're visiting The Spanish Inquisition.  If you ask the right questions first, your booth staffers can recognize poor quality prospects quickly and disengage, rather than continue asking them more questions that wastes everyone's time. Here's some more tips on writing questions for your trade show app.
4. Not getting enough contact data with your trade show lead retrieval
One area that you should err on asking more questions are to get contact data, if you are not getting that info from a badge scan.  While you may or may not need their physical address, you will definitely need their phone number and email to let both sales and marketing do effective lead follow up.  But hey, you don't need that fax number anymore, so that's a plus! Booth visitors will more willingly give up their contact data when they play a trade show game.
5. Not taking notes or comments
Trade show lead retrieval isn't all about multiple choice questions.  Often the best insights you can capture are a few sentences that tell the story about what problems your booth visitor is facing, and what they liked best about your potential solution. Too many booth staffers skip writing notes, either because they don't want to take the time, or they lack the time, or they are only gathering business cards that lack space to write sufficient notes or comments. Don't be like them.  Write notes.
6. Not identifying next steps
At the end of each conversation with booth visitors, your booth staffers may think it's time to go on to the next lead.  But there's an essential step: Record by writing a note on the lead form or a checkbox on a list of choices what the next step with the lead. That way, your marketing team knows if they should send a certain product brochure, and your sales team knows to set up a requested demo or meeting.
7. Not training staffers to use each show's trade show lead retrieval system
At each show you could use the trade show's supplied lead retrieval app, or lead capture machine, or a paper lead form, or another lead management app. Each system has different ways of capturing lead data.  Plus, you will likely have new booth staffers, and new data you want to capture.  That means you need to train your booth staffers for every show on how to use the lead retrieval system.
8. Not getting captured trade show lead data quickly to sales and marketing
You didn't capture all those trade show leads just so they could sit in a box on the corner of your desk.  You've got to quickly get those leads into play.  Marketing needs the lead data fast to fulfill product literature requests, and sales needs their hot and warm leads so they can convert those leads into sales. Here are a few tips for getting trade show leads fulfilled faster by sales and marketing.
Trade show lead retrieval isn't the easiest thing you'll tackle today, but it isn't rocket science, either. With some planning, experience, and by following these tips, you can avoid making costly lead management mistakes and therefore boost your trade show ROI.
If you'd like to see more about how you can drive more booth traffic and capture leads with our fun interactive trade show games, feel free to contact us with questions or to discuss your event with one of SocialPoint's Digital Strategists. We'll help you generate a serious increase in excitement, crowds, and leads.