How To Follow Up On Your Trade Show Leads Faster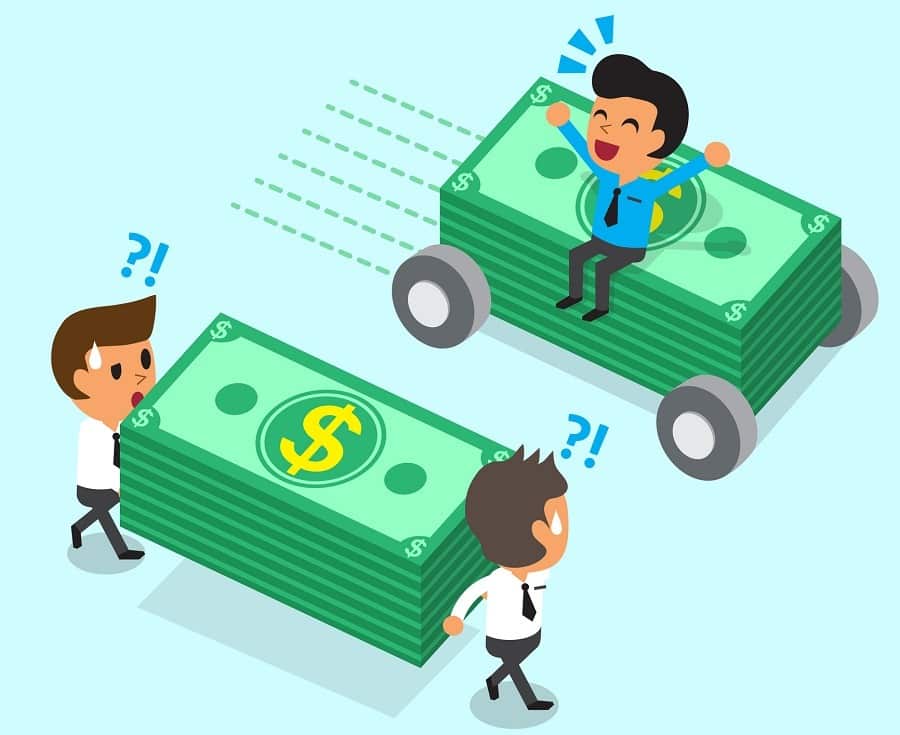 Data suggests that only 18% of trade show leads are followed up after a show. Further, hot leads and warm leads turn cold the longer you take to follow up with those leads.
If you are B2B exhibitor – then you are probably doing the following:
Investing a sizable portion of your marketing budget on trade shows
Measuring your success based on leads captured and sales closed
Time is money, my friend. Speed is the name of the game. If you are struggling with trade show lead follow-up, then here are some strategies that will help you succeed.
1. Capture trade show leads digitally instead of with business cards
By capturing leads digitally, you can be ready to follow up with leads in minutes instead of the hours and even days it will take you to data enter the business cards manually.  To capture leads digitally you should use a badge scanner, lead capture app or a tool like our Digital Fishbowl. These tools will help you capture leads, ask qualification questions, and make notes.
2. Identify the appropriate trade show lead follow-up options before your event
Keep trade show lead follow-up simple.  I recommend that you pick up to 4 options to follow up with a lead.  Here are the four that I would use: (1) Have a Sales Rep Contact for a demo or call. (2) Add to Newsletter. (3) Send Product Info. (4) Send a Whitepaper or e-book.  Depending on your organization's sophistication, you can add more.  In fact, we can embed this question into our interactive trade show games – so the attendee can self-identify where they fit in the follow-up process.
3. Create a trade show lead follow-up plan
Document and communicate your follow-up plan before the event. On our team, we use our Lead Capture App to ask qualification questions, make notes and rate the leads onsite.  This helps us prioritize follow up. Here's what we do when we exhibit:
Any requested e-literature fulfillment documents are sent right from our lead capture app.
Sales reps get the Sales Qualified Lead with any notes from the show for calls and immediate personalized follow-up.
Newsletter additions get a thank you for visiting our booth (sent via our newsletter platform) with a key message recap and a photo of our booth and team.
Product information leads get an email from Marketing with any product information. These leads are nurtured until they go to sales.
4. Ask for a work email and direct phone number
Your trade show lead follow-up is going to be stalled when you don't have the appropriate work email or the direct phone number of the lead you are trying to call.  Be sure to ask for a direct phone number for follow up.  If you can, do not let the leads enter generic email addresses or free email addresses from providers such as Yahoo! or Gmail.
5. Map your data capture fields to your CRM / email system follow-up fields
This might sound obvious, but make sure whatever digital data you are capturing in your booth maps to the fields in your CRM or email system for easier follow up. And DO IT BEFORE THE SHOW. This will save you time when you upload the data into your CRM after the show.
6. Get your leads into your CRM or email follow-up system right after the show
Time is money. Be sure to assign someone to upload the trade show lead data into your CRM.  Even if they are tired from a long show … make sure they do it right away!  This is a top priority, because those valuable leads will get cold fast.
7. Follow-up leads while still in your booth
Look, we all know that leads won't read your email while they are at the show. However, you can cross a task off of your list if you can send them the lead while right there at the show.
PRO TIP: Be sure to copy the lead into your CRM
PRO TIP: If you use links to documents, make sure you have a tracking ID on them so you can see if the lead opened the email and clicked on the link
8. Let SocialPoint help you with a complete lead capture and fulfillment system
Using our interactive trade show games, you can capture leads that are in your booth. Then, you can use our Lead Capture App to add supplemental information to the lead and send e-literature right in the booth. Our Project Managers will help you stay on task and get the results that you want.
If you'd like to see more about how you can drive more booth traffic and capture leads with our fun interactive trade show games, feel free to contact us with questions or to discuss your event with one of SocialPoint's Digital Strategists. We'll help you generate a serious increase in excitement, crowds, and leads.