Fun Audience Engagement With A Virtual Prize Wheel
Note:  This is the latest post in our series of audience engagement posts.
One of the challenges of corporate events is to break out of the cycle of sameness.  A series of speeches, presentations, panel discussions and an uninspired trade show can have a hypnotic effect on attendees.
So why not shake things up a little and create some fun, energetic activity with a Virtual Prize Wheel? Here are 5 ways to use a Virtual Prize Wheel for audience engagement at corporate events:
1. Create a Name Wheel for Your Prize Drawing
Instead of drawing a name out of a hat and announcing the winner on stage, use a Spin to Win Virtual Prize wheel to take things to a howl new level.  Instead of putting prizes on the prize wheel, put drawing entrants on it.  Then, as the wheel spins the crowd excitedly watches to see whose name pops up – is it their name, or one of their friends? Finally, as the wheel gets close to stopping it slows down increasing the tension and excitement.
One of our clents told us that the Name wheel really woke the crowd up first thing in the morning after a late night.
It's a simple audience engagement ideas that can be easily implemented in any event.
2. Golden Ticket: Find Your Ticket to Spin the Wheel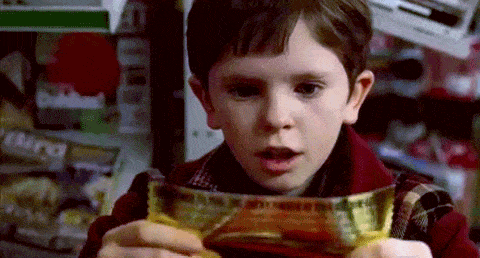 Remember the exciting anticipation of seeing who would win the Golden Tickets in Willy Wonka and the Chocolate Factory? You can do the same thing in your event.  Tape a few Golden Tickets under the seats in your general session.  Then, ask people to check to see if they have the Golden Ticket, and the crowd will go wild.  Next, bring the winner or winners onstage to spin the Virtual Prize Wheel for a chance to win a few select prizes.
It's a short audience engagement activity that will really create a sense of excitement and energize the audience.
3. Drive Traffic to the Show Floor
Trade show booths are too often a dull affair.  Bring more excitement – and booth traffic – with a "Spin To Win" prize drawing.  Our Virtual Prize Wheel can be activated by attendees smashing a big button – a satisfying motion that will have attendees lining up to play.
You can use this as a stand alone drawing or in conjunction with a more advanced audience engagement game such as a trade show passport game.  (FYI – this could easily be sponsored item!)
4. Recognition:  Pick a Prize after Achieving a Milestone
You have employees or members you need to recognize for having reached an important organizational milestone (years as an employee or member, sales achieved, certification, achieving a career goal a monumental number of times).  Rather than give them all the same prize, why not bring them on stage to spin the Virtual Prize Wheel?  You can make them all worthwhile prizes, with one exceptional prize – more about picking prizes here.  This adds more drama and excitement to a required yet sometimes less interesting part of your event.
5. Prize Entry and Drawing
You can use a Virtual Prize Wheel to do more than offer a prize.  It can be used to capture lead data.  The chance to win a prize will encourage attendees to self-enter their contact data, get agreement to your lawyer's lengthy terms and conditions, plus answer a few survey questions that help you determine their potential lead value.  Use multiple Virtual Prize Wheel kiosks to simultaneously capture lead data from hundreds of people over the course of your event.
Some events offer lower level prizes at the kiosks and have a regular drawing for some larger prizes throughout the event.
Final Thoughts
The virtual prize wheel is a simple interactive that can help you create fun, audience engagement in sales meetings and customer events. Hopefully, these ideas gave you some inspiration that will help you break out of the cycle of sameness.