Why Digital Trade Show Games Make Better Promotions Than Other Alternatives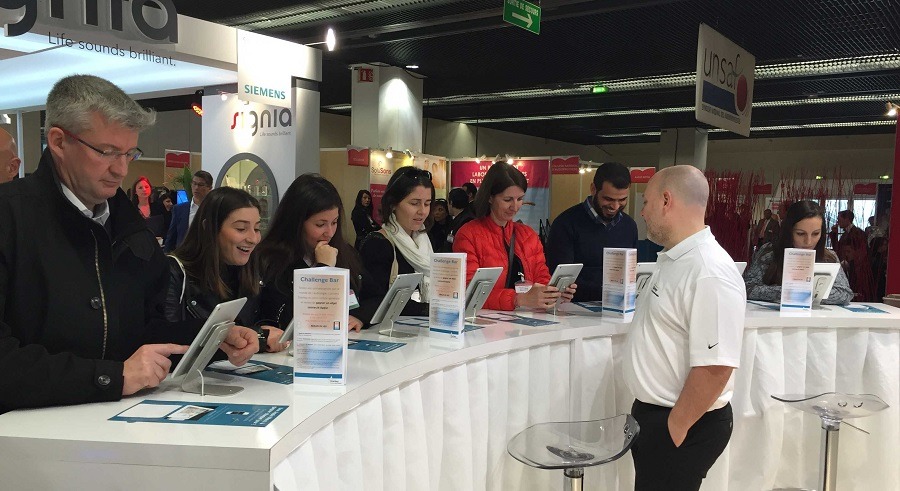 Exhibitors have a lot of choices when it comes to promotions at trade shows.  When they talk with us about the choices they are looking at, these are the choices they compare us to, again and again.  However, for reasons given below, those other choices tend to come up short compared to our digital trade show games.
1. Do no at-show promotional activity.
Too often, exhibitors default to not doing anything to draw more attendees into their booths.  These overworked marketers don't have the time to put together – and execute – on a creative activity that separates them from the rest of the show.  So, they end up getting passed by during the show by equally busy attendees that only go to the exhibitors that catch their eye or did a good promotion.
Similarly, some exhibitors don't think they have the budget for a good promotion.  What they are missing out on is that a good promotion more than pays for itself.  For example, if you invest only 10% of your budget on a promotion that then generates 40% more leads, you came out ahead, and generate a far better Return On Investment with a good promotion.
2. Do an old-style, "analog" game or prize wheel
We get it, a physical prize wheel costs a lot less than our Virtual Prize Wheel.  And the physical prize wheel can get people to line up just as well.  The difference is that as attendees play our Virtual Prize Wheel, they are not only lining up to win prizes in your booth, they are also giving you valuable information about themselves, such as contact data and their interest level in a next step in the sales process.
Plus, our Virtual Prize Wheel monitors prize inventory levels so you don't give away prizes you have run out of.  And after the trade show is over, our clients get data about lead counts, day by day, and even show by show, so they can make better investment decisions about staffing levels and show selection.
3. Do a different digital in-booth activity, completely customized for your company
For some high-end exhibitors, they want to shoot the moon and make the biggest impact they can.  So, they develop a brand new digital interactive tool that helps them present their company in the best light possible.  While this could attract more attendees, will it ultimately pay off with a higher R.O.I.?  Exhibitors who go down this path could find themselves in a tech development dead end, where they have invested a lot more time to create a tool that has limited uses, no future choices to tie into, no analytics back end, and ultimately, more cost and risk.
How do these 3 options compare to SocialPoint's Digital Trade Show Games?
With SocialPoint's digital trade show games, exhibitors get:
More booth traffic and leads than with no promotional effort at all
More data about visitors than with an "analog" prize wheel
Better ROI with less effort or risk than with a custom-built digital application
SocialPoint's digital trade show games attract greater booth traffic with less up-front effort, cost, and risk.  Sounds like a winning combination!
If you'd like to see more about how you can drive more booth traffic with our interactive trade show games, feel free to contact us with questions or to discuss your event with one of SocialPoint's Digital Strategists. We'll help you generate more booth traffic.