Are You Using Event Technology to Create, Collaborate and Share?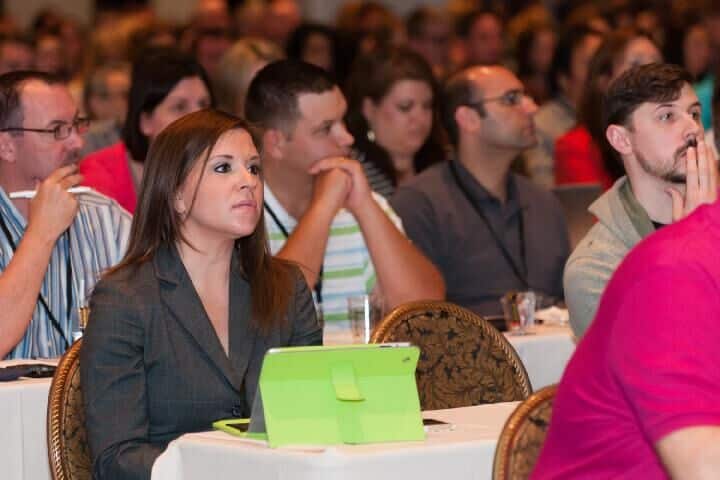 The great thing about the social, mobile and smart phone revolution is that it is really easy for you to create conversations between your attendees and your brand.
In 2017, there are many ways for you to create, collaborate and share with your attendees. You can do so much more than polling.
Last month, we helped a US Pharmaceutical leadership conference create dialogue and exchange ideas between its top 200 leaders. The meeting was high stakes for the company, and our event technology was there to help them achieve their goals.
Our client used our SocialPoint Audience Engagement platform to create four different types of experiences in the event:
Idea generation and sharing
Trivia Game with a live leaderboard in an experiential space
Live response game with polling
Capture questions for the stage
While we can't tell you the outcome of the event, we can tell you that the client collected 100s of digital ideas, had 1000s of trivia questions answered and received 1,000s of poll responses.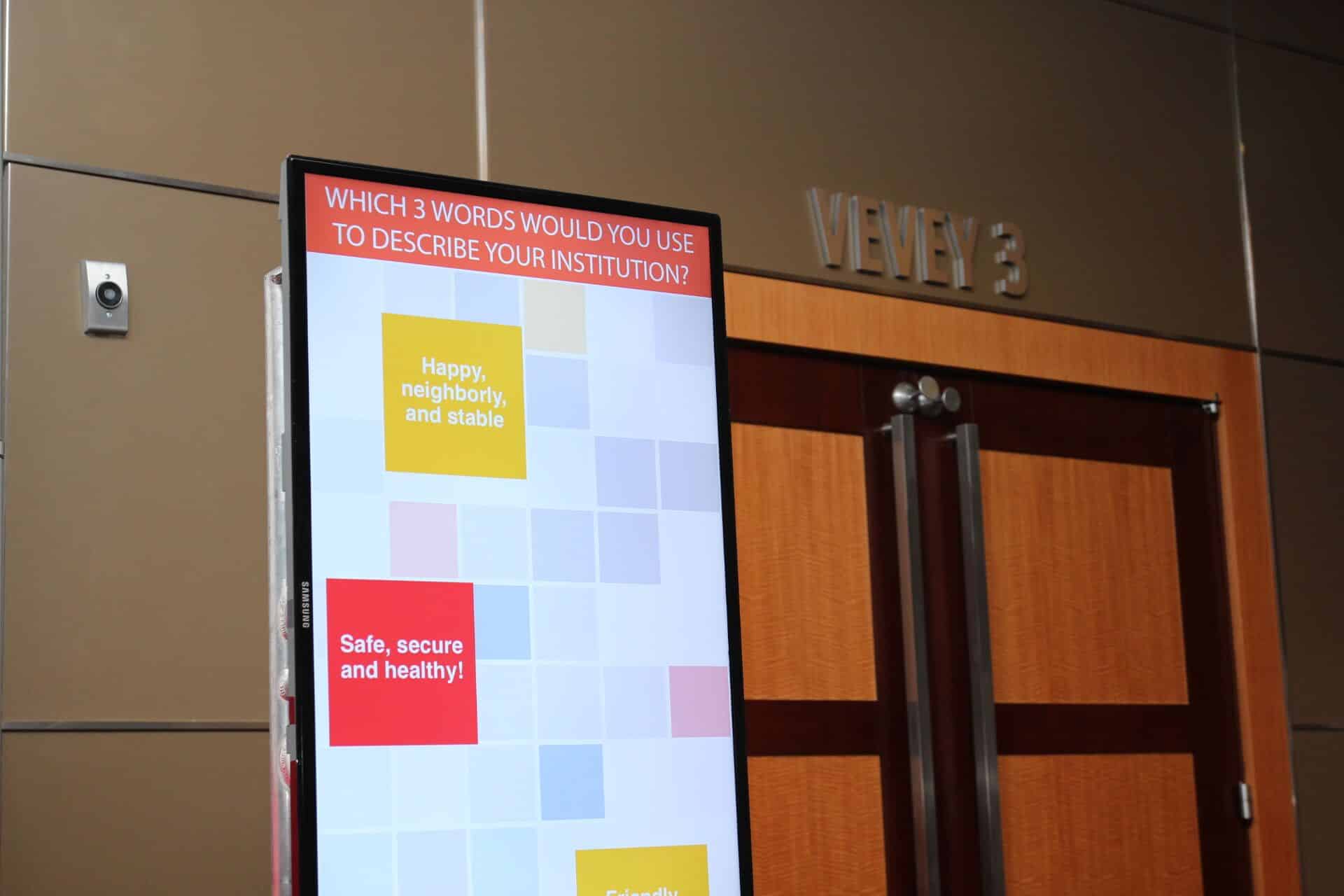 There are many more examples like this where audience members were brought into the discussion using our event apps:
Department of Transportation, which collected nearly 1,000 ideas from employees during a massive group brainstorm.
Leadership Roadshow that captured questions from the audience.
National Sales Meeting that needed to keep sales reps from being distracted by social media and cat photos.
Internal Company Event that had their audience fill out feedback forms on new project presentations, scoring them and giving out awards. Attendee reaction was 1 piece of live voting.
National Sales Meeting installed touch screens and tablet stations in the resource fair so attendees could share ideas, see them visually, evaluate the results and vote for their favorites.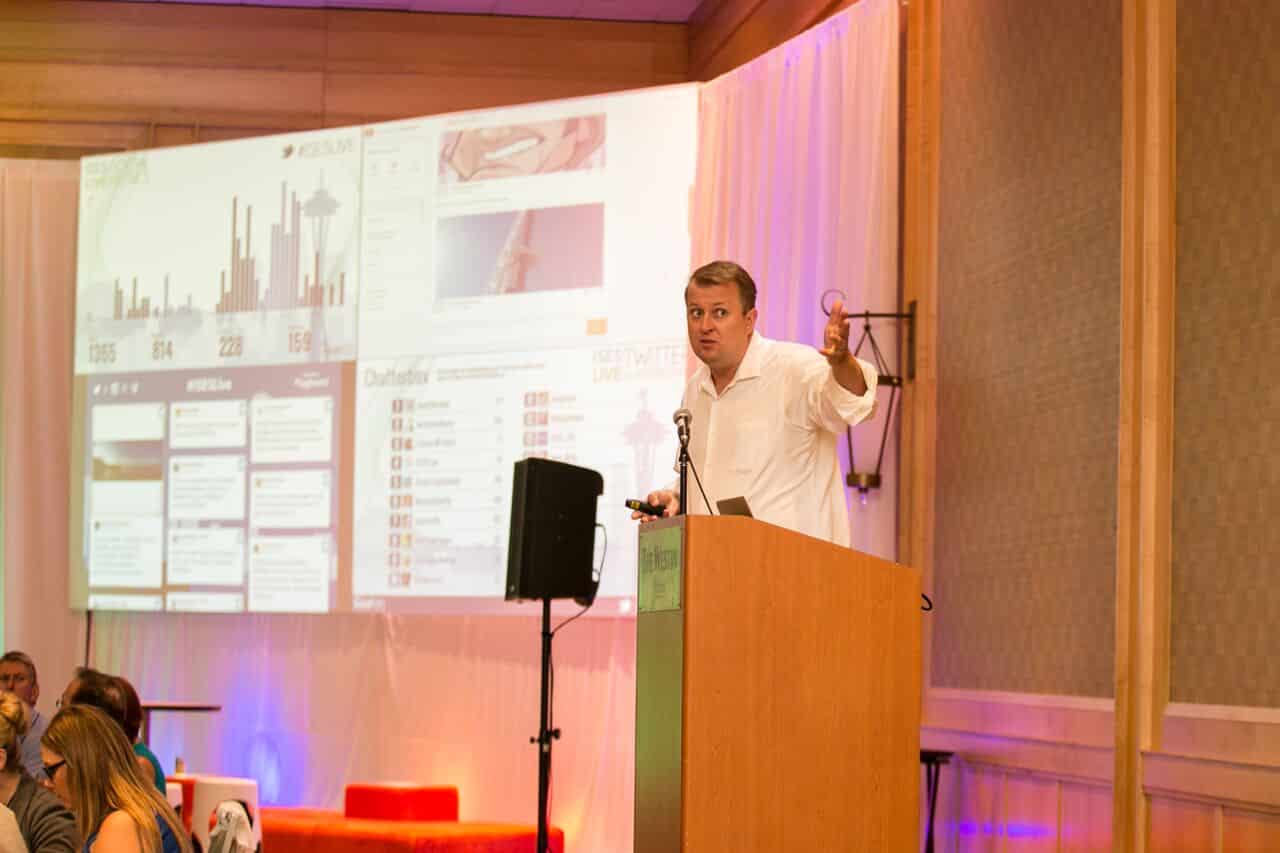 The SocialPoint Advantage
Corporations and organizations are choosing SocialPoint over other event app companies, because our technology provides over 20 different digital engagement experiences for meeting designers. Plus, our software is flexible enough so you can design the conversation that you want between your attendees and brand.
If you'd like to see more about how you can spark greater attendee collaboration at your event, feel free to contact us with questions or to discuss your event with one of SocialPoint's Digital Strategists. We'll help you generate greater attendee engagement at your events.