13 Audience Participation Games for Corporate Events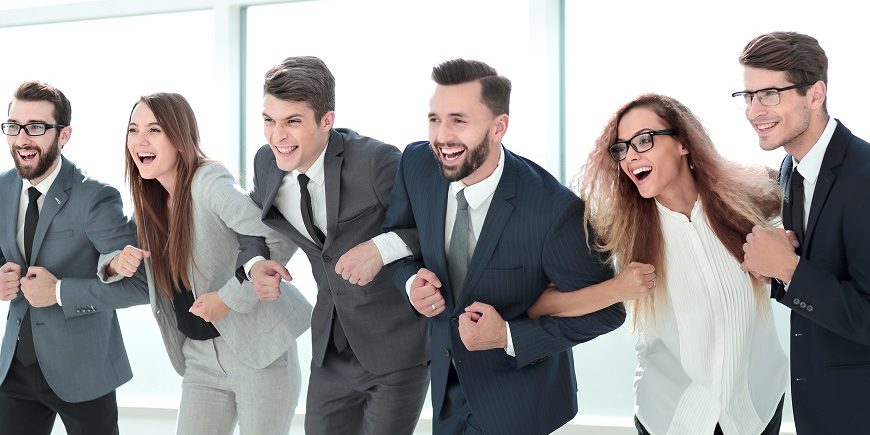 When it comes to audience participation games there are several questions that you might have:
What are some simple and fun, games for audience participation?

How can you create audience participation games that are relevant to your content?

How can you create audience participation games that keep attendees engaged over multiple days of your corporate event?

If you are a speaker (or facilitator) trying to spice up your session, how can you implement these games yourself?

How an I use the data collected to make better business decisions?

What should I keep in mind when creating a game?

Create a simple game title or theme

Game rewards

Trivia Audience Participation Games For Corporate Events
Many people are familiar with these types of games, because they have either used them with their Audience Response Software, played HQ or Trivia Crack on their phones, or have watched some of these games on TV.
Here are 7 different trivia type games that you can create:
1. Event Based Trivia Game
Our clients that take this approach create trivia content across all learning objectives for the event. These games are usually implemented as self-paced game play that attendees can play on their phones (inside the event app or on a web-based app). The self-paced game play allows attendees to answer more questions than they would otherwise. The clients that take this approach will usually implement the game in four different ways:
Choose a self-paced game play option that attendees can play on their phone (or at a trivia bar)

Game play is only available during breaks

They put the leaderboard on the big screen during walk-out to remind attendees

Each day they expand the question content to make the game more challenging
2. Elimination Game or Last Person Standing
This is a game where players answer until they get a question wrong. Similar to HQ – this game style works because the leaderboard will show the number of people who are remaining in the contest until you get down to the last 10-20 people left in the game. Then they will be eliminated as the questions keep advancing.
3. Trivia Bar on the Show Floor with Sponsor-Based Content
We have seen this pattern used in Customer Events, Sales Meetings and Association events. The goals are always the same: (1) Drive people to the trade show (or resource fair) floor and (2) Educate attendees on sponsors content at the same time.
When you use a trivia bar you give yourself an opportunity to create a fun physical space engagement where attendees play shoulder to shoulder.  Plus, you give yourself an opportunity to make the trivia game content about the game sponsors.
The best part is that at the end of the game you can give the sponsors game metrics such as unique game players, number of games played and performance data such as the number of trivia questions answered about the sponsor and how attendees answered the questions.
4. Multi-Content Interactive Trivia Game
Instead of doing the Event-Based trivia game, some clients will break up the game into a series of smaller games or quizzes, then the scores can be added together to create a total score on the leaderboard.
One advantage of this type of game is that it's easy to relate the content to the session that just completed. Another advantage is that you can setup different game play rules for the content. For example you may want sales reps to take the quiz on IT safety standards just once (and then you show them the correct answers) – while the game on selling skills could be played 3-5 times (while the correct answers remain hidden).
5. Countdown Trivia Game
If you have ever played bar trivia this game might be familiar to you. You give attendees 12 – 20 seconds to answer trivia questions.  The faster attendees answer a question, the more points they earn. However, the longer they take to answer, the more the points will decrease…until it reaches zero points.
6. First To the Finish Line
This type of trivia game uses an alternative leaderboard to show the status of game players (or teams) on the screen. The graphics could be of race cars, horses, etc – that are racing to the finish line. You get to move a space for each correct answer. The winner is the first team to make it across the finish line.
7. Quizzes
Quizzes, well, I hope you know what a quiz is. These are a great option to either use as a pre-test or a post-test on content that you are showcasing.

Challenge (or Activity-Based) Audience Participation Games For Corporate Events
This category of event gamification is scavenger hunts, trade show passports and similar games. They could comprise elements of trivia-based games as well as other games.
Here are 3 different challenge or activity-based type games that you can create:
8. Event Gamification
These activity-based games are great because attendees earn points for completing challenges or participating in activities. The activities are most likely content-based activities that align with the event content. In addition, these games can be integrated into the event app and integrate a variety of reward systems.
9. Trade Show Passport
These are simple games that drive attendees to the show floor to visit exhibitors booths. The trade show passport game usually rewards attendees for visiting all of the booths with an entry into a drawing. Some digital versions of the game may offer additional reward systems like free spins of the virtual prize wheel, etc. 
10. Scavenger Hunt
Scavenger hunts are typically photo-based gamification that encourage team building and collaboration. Scavenger hunts usually get small groups out into the streets, talking and working together.  The digital version of these games allow clients to show the photos captured on a photo wall at the end of the event.

Spin to Win
Audience Participation Games For Corporate Events
There are several ways that you can use an interactive spin to win to draw names (or prizes) from a hat.
Why draw a name from a hat – when you can add a little excitement and let people draw the name from a virtual prize wheel?
Here are 3 different spin to win games that you can create:
11. Prize Drawings
When clients have 5-12 prizes to giveaway – clients will use a spin to win to see what you win. This adds an element of excitement to the giveaway process. It's fun for everyone.
12. Name Wheel
Instead of prizes put the attendees (or the qualified attendees) on the name wheel. Then spin the wheel to see whose name will appear. Attendees love watching the names slow down and stop on the final person. Of course, the person on either side of the name is the most excited!
13. Golden Ticket
Tape a few Golden Tickets under the seats in your general session.  Then, ask people to check to see if they have the Golden Ticket under their seat. Bring the ticket holders on stage to spin the virtual prize wheel to see what they have won.  Some clients will allow people to try again – if they don't like their prize…however, it's possible that the second prize could be worse than the first one!!!
Final Thoughts
As you can see there are many ways to build Audience Participation Games for your event.  Your success with audience participation games will come from your ability to choose the right game (or games?) for your audience and event objectives.
I wish you the best of luck with your next event game.
If you'd like to learn how you can keep more of your attendees engaged in your event content throughout your entire sales or customer meeting, click here to read more about our Audience Participation Game, or click here to ask for a product demo. We'll help you more deeply engage and educate your attendees about your event content, and provide metrics to demonstrate how much learning they retained.