Congrats! You've Got More Trade Show Booth Traffic! Now What Do You Do?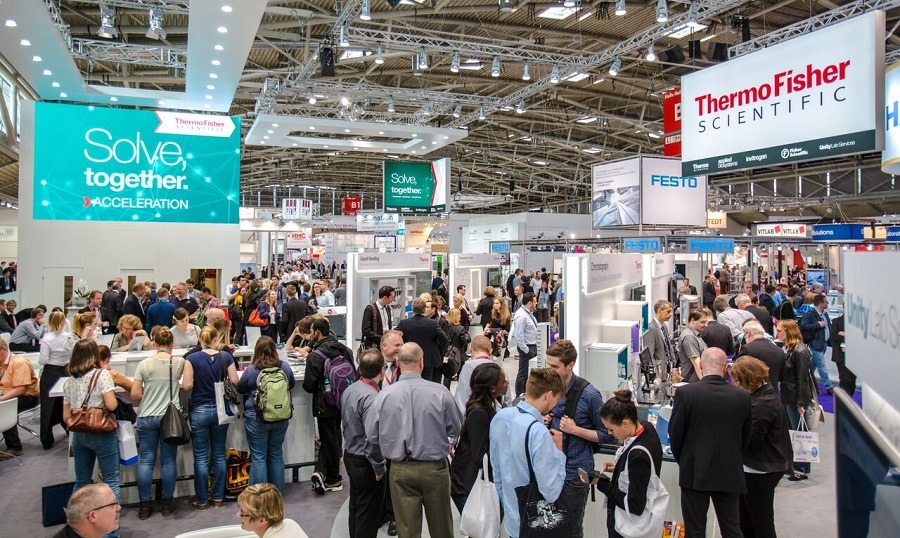 It's a universal experience that exhibitors who use any of our interactive trade show games get more booth traffic.  But which game, game set up, and exhibit strategy will be best for you?  Turns out, it depends most of all on what is your goal behind the goal.
1. More Awareness
Want everyone at the show to know about your company? Then offer up a big, valuable prize that everyone at the show will want, and promote it on a big flat screen monitor or big signage or both.  Host our interactive Game Show Trivia Game to create a buzz that attracts peoples' attention and focuses it on whatever you want to build awareness of – be it your company, your entry into a new market, your new product, or your new brand.
2. More Leads
To get more leads, bring more iPads for more people to play simultaneously.  You can also get more people into your booth with our Timed Trivia Game, where attendees compete to answer correctly the most questions in 60 seconds – that way, they finish the game quicker and let more new people get into your booth to play.  And before they can play our games, your visitors can be required to answer one or more qualifying questions, so you can ask attendees the questions you know will help you separate viable leads from the tire-kickers.  You can also bring more booth staffers, so when you have more people in your booth (even if they just spun the Virtual Prize Wheel by smashing a big button and not giving any qualifying info), they can engage them in conversations and turn more of them into leads.
3. More Immediate Sales Revenue
While some exhibitors view trade shows as a long-term branding and lead generation tactic, others want to do whatever they can to drive as much immediate sales revenue soon after the show.  That means finding the booth visitors who are the most qualified leads so you can focus your efforts on them after the show.  You can find the more qualified leads by having our games "ask" them more survey questions that matter, and by having your live booth staffers do the same.  Find those more qualified leads by determining if their company matches the profile of your sweet spot customer. Are they shopping for a purchase that is already approved? Do they understand – and value – your company strengths? Have they already interacted with your company, and this face-to-face engagement has solidified your relationship? Then mark these leads as your hottest, get them to sales quickly, and then persistently follow up.
4. More Client Cross-Selling
Is this you?  Your company has a high market share, and attendees feel like they already know you – but you know you have lots of other products they could be buying.  Our clients with the goal of cross-selling customers adjust how they use our games.  When they use our Challenge Bar Trivia, they write most of the questions to be about all the various products they sell, to teach attendees about them.  When high market share exhibitors use our Virtual Prize Wheel, they include discounts on new or lesser known products among the prizes attendees can win.
Getting more trade show booth traffic is a nearly universal exhibiting goal, but usually it's hiding a more important sales and marketing goal beyond that. Once you determine your company's sales and marketing goals, consider employing the tactics discussed above that will help you achieve them.
If you'd like to see more about how you can drive more booth traffic with our interactive trade show games (and thus achieve your sales and marketing goals!), feel free to contact us with questions or to discuss your event with one of SocialPoint's Digital Strategists. We'll help you generate excitement, crowds, and leads.