10 Questions Senior Leaders Should Ask Their Event Audiences But Are Afraid To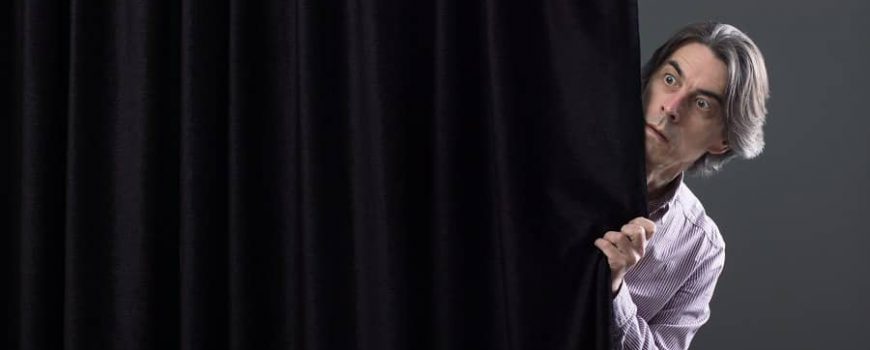 We live in the participation economy. We have phones in our pockets that are one tap, click or voice request away from finding anything that we want to know on the Internet.
When I look around, I still see events struggling to integrate and use technology to tap into the power of their attendees to create content and conversations. So, why are we still stuffing people in chairs in rows quietly for hours on end in our events? Why are we still using the lecture model?
Today, senior leaders have a unique opportunity to use events as a transformative tool for their organizations. More specifically, they have the opportunity ask hard questions, tackle unsolved problems and use events as a tool for collaboration.
Here are 10 questions that leaders should be asking the audience in your events but are either afraid to ask or not sure how to handle logistically:
What potential roadblocks do you see that will prevent our strategy from succeeding?
Why do you think this strategy will succeed?
Why do you think this strategy will fail?
What in your department or organization needs to change to make this strategy succeed?
What actions are you going to take next week to start implementing this strategy in your department?
In your opinion, what success stories that make our company great are not being shared with management and the outside world?
If you had a magic wand what would you change about our company?
What is stopping us from being a great company?
In your opinion, what are three things that would make your job better?
What are three things we should do differently?
Consider the Impact
Think about the impact on your department, organization or company if you asked these questions to a room full of employees, customers or sales reps and received answers back in minutes. It would be awesome wouldn't it?  Not only would it be a great boost for employee morale – you would have data that you could use to prioritize organizational next steps.
In our work, some of our clients have been reluctant to ask these questions – yet when they did – they received hundreds and thousands of constructive responses from their employees that could be used to direct future conversations.
What About The Hardest of the Hard Questions
Let's face it – some of you have some hard issues to address that impact employee's livelihoods. You are dealing with plant closings, mergers and acquisitions, opening new facilities, etc.  Naturally, employees questions usually surround the impact of these decisions on them personally. Are the rumors true? When will it happen? Will they still have a job? etc.
We have seen our customers use town hall session formats that are nearly all Q&A to handle these questions. Sometimes employees just want to be heard. Other times they want to know that you are taking care of their issue or concern.
How Would it Work?
There are several ways to approach dialogue with a large group. There are two common strategies that are very effective:
1. Interactive Q&A:  Using an audience response app, you can ask people to respond to these questions through the app. There are several ways to handle the questions and comments – you can make them public on a big screen or on the app – or you can keep the responses private and address them verbally. If you need help – read our article on how to manage interactive Q&A.
2. Brainstorming: Apps like ours can guide your audience through a structured brain-storming process. Attendees can submit ideas in different topic areas. Then attendees can review everyone's ideas on their phone or a big screen. After some discussion on the ideas, you can ask attendees to vote for their favorites via their mobile device. You have probably done this brainstorming process a thousand times in small groups with dot stickers. What's unique here is that our software allows you to scale up the process to a group of 600 or 1,000 people and do it in real time.
If you'd like to see how you can create more engaging and interactive content using the wide variety of choices within our SocialPoint Audience Engagement Platform, feel free to contact us with questions or to discuss your event with one of SocialPoint's Digital Strategists. We'll help you generate greater attendee engagement at your events.