Event Suite Brochure
Request Your Free Brochure and On-Demand Video!
Learn how the Event Suite can help your organization create SocialPoint games all year long for one low price.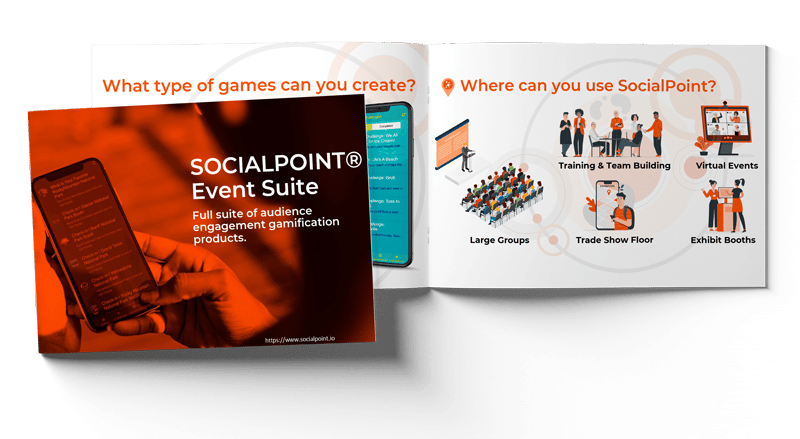 What's Included?
A digital brochure with product details

Onboarding and Support plan options

Answers to  Ten Frequently Asked Questions
Inside the Brochure
This brochure explains how the Event Suite program works, why it works and what customers think of the game.
Onboarding and Support
You will learn how we onboard new customers and support you all year long
Frequently Asked Questions
We answer 10 frequently asked questions about the event suite from ordering and onboarding to data privacy and product features.
Join the corporations, associations and schools using SocialPoint