Interactive Trivia Brochure
Request Your Free Brochure and On-Demand Video!
Complete this form to receive a digital download of the Interactive Trivia brochure and your onDemand Demos.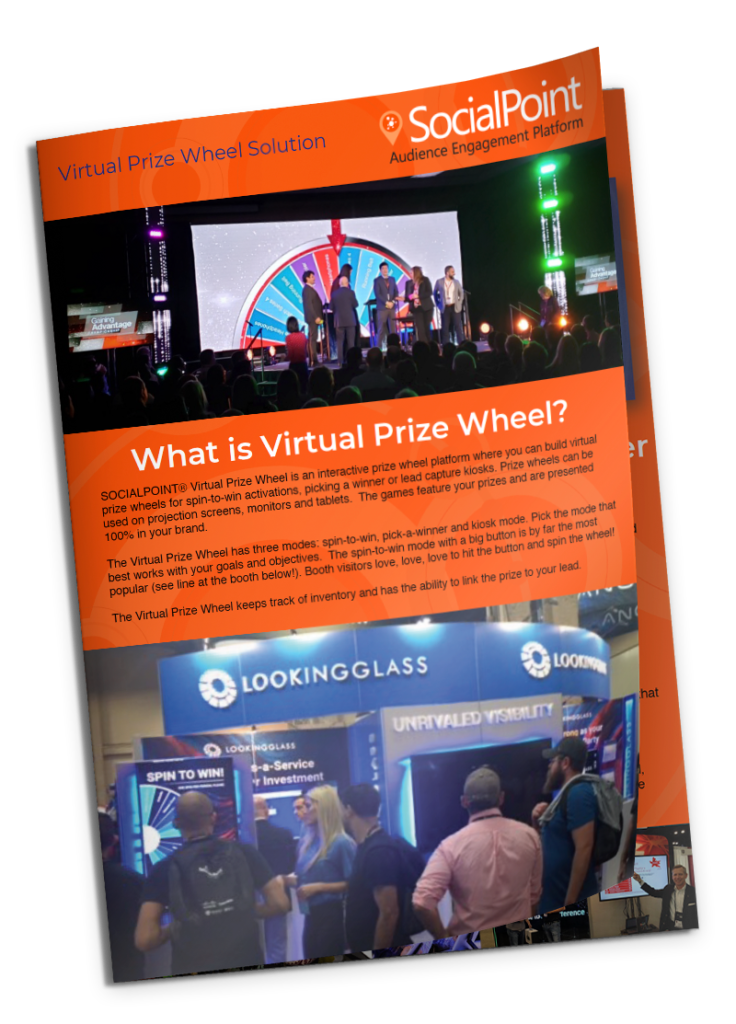 Inside the Interactive Trivia Brochure
Make Your Virtual & Online Meetings Fun
Learn how interactive trivia significantly boosts engagement by creating competition and engagement.
How It Will Work For Your Event
We'll show you how people play trivia online and how you can control the game. Then discover how to personalize the game and setup options that will work best for you.
Discover the Flexibility of Interactive Trivia
See how SocialPoint allows you to combine Live Hosted Trivia with self-paced trivia quizzes that include timers, explanations of answers, and much more.
Join the corporations, associations and schools using SocialPoint