Interactive Meeting Ideas: 5 Ways to Use a Virtual Prize Wheel in Your Event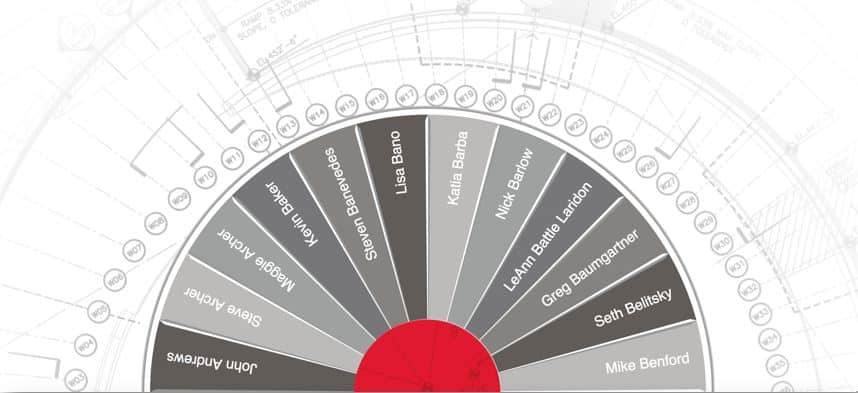 Note:  This is the latest post in our series of audience engagement posts.
Most corporate events end up with a stupifying sense of sameness, filled with a series of speeches, presentations, panel discussions, and uninspired trade show booths.
This can have the same hypnotic effect on attendees as the white lines on a highway, putting them into an unintended catatonic state.
So why not shake things up a little and create some fun, energetic activity with a Virtual Prize Wheel? Here are 5 ways to use a Virtual Prize Wheel in your event or trade show:
1. Team Up A Real Golden Ticket – And A Virtual Prize Wheel In Your Event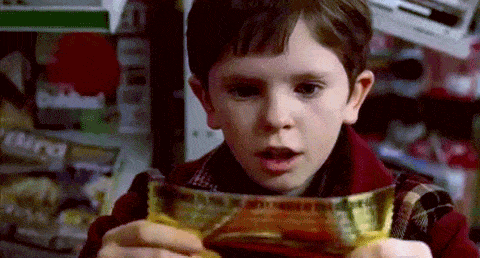 Remember the exciting anticipation of seeing who would win the Golden Tickets in Willy Wonka and the Chocolate Factory? You can do the same thing in your event.  Either hide one or a few Golden Tickets around your event, or tape them under the seats at a special session.  Ask people to check to see if they have the Golden Ticket, and the crowd will go wild.  Then the winner or winners are brought onstage to spin the Virtual Prize Wheel for a chance to win a few select prizes.
2. Pick a Prize after Achieving a Milestone
You have employees or members you need to recognize for having reached an important organizational milestone (years as an employee or member, sales achieved, certification, achieving a career goal a monumental number of times).  Rather than give them all the same prize, you can have them come on stage and spin the Virtual Prize Wheel in your event to win their prize.  (You can make them all worthwhile prizes, with one exceptional prize – more about picking prizes here.) This adds more drama and excitement to a required yet sometimes less interesting part of your event.
3. Pick a Player to Come on Stage To Answer Questions
We also have seen companies use the Virtual Prize Wheel at their all-employee meeting to choose which attendees will be put on stage to answer questions.  So instead of putting prizes on the prize wheel, they put employees' names on it. As another attendee spins the wheel, the crowd excitedly watches to see whose name pops up – is it their name, or one of their friends?  Who is going to have to answer the questions in front of the crowd? Companies use the Virtual Prize Wheel in this way to get event attendees more excited and engaged.
4. Spin to Win with Big Button to Drive Booth Traffic
Trade show booths are too often a dull affair.  Bring more excitement – and booth traffic – with a "Spin To Win" prize drawing.  Our Virtual Prize Wheel can be activated by attendees smashing a big button – a satisfying motion that will have attendees lining up to play. Once this greater number of attendees are in your booth, your staffers can talk with them to discover their challenges and propose potential ways your company can solve them.
5. Lead Capture Solution with Lead Capture and Survey Forms
You can also a Virtual Prize Wheel to do more than offer a prize, but to also capture lead data.  The chance to win a prize will encourage attendees to self-enter their contact data, plus answer a few survey questions that help you determine their potential lead value.  You can have more than one Virtual Prize Wheel in your event or booth set up to simultaneously capture lead data from hundreds of people over the course of your event or show.
If you'd like to see how you can create more engaging and interactive content using the wide variety of choices within our SocialPoint Audience Engagement System, feel free to contact us with questions or to discuss your event with one of SocialPoint's Digital Strategists. We'll help you generate greater attendee engagement at your events and trade shows.