"Wait, I Don't Need to Rent a Badge Scanner for My Booth Anymore?"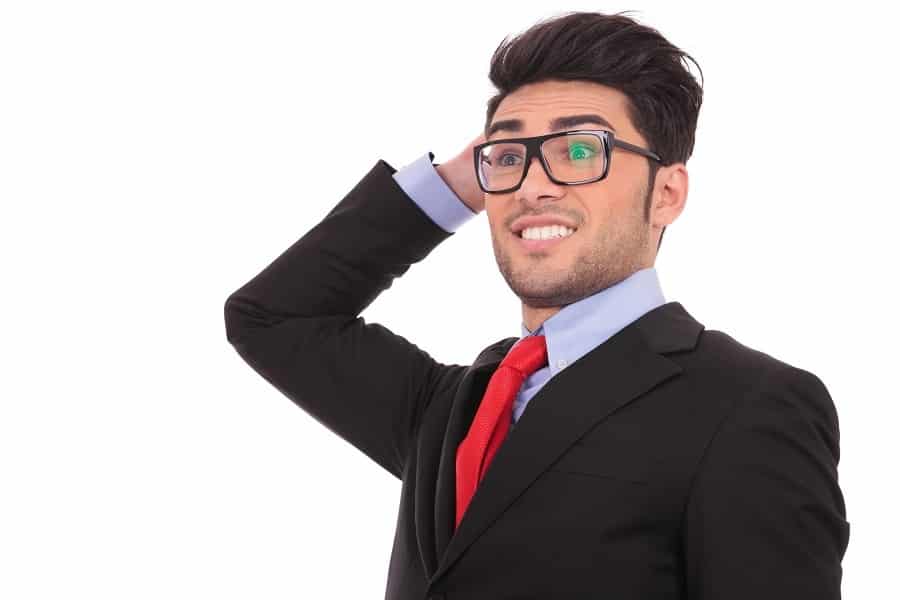 Almost all our clients come to us because they want to use our interactive trade show games to get more booth traffic and more attendee engagement.
So it comes as a surprise to them when they find out about our new Lead Manager App, which comes for free along with our popular Challenge Bar Trivia game and Virtual Prize Wheel. And they are especially surprised how the free Lead Manager app can replace the lead retrieval badge scanners and lead capture apps they have to pay for.
The conversations usually go something like this:
(Me): "So, you have decided to get our Challenge Bar Trivia game, which will gather lead info that your booth attendees enter into the iPads as they play the game."
(Client): "Yes! We are excited to have an activity that brings in traffic and gets attendees to enter in their own data!"
(Me): "That's great!  By the way, we just introduced the Lead Manager App, a free companion app to our game, so your booth staffers can gather even more qualifying data on your leads."
(Client): "Well, that sounds interesting, but we have already reserved the badge scanner from the show."
(Me): "If you've already got the badge scanner reserved, that's too bad.  You could have saved the $600 to $800 you are spending for a badge scanner or the show's lead capture app, and even saved more if you get more than one badge scanner.  Because our Lead Manager app is free with our Trivia game."
(Client): "Well, we figure we need the badge scanner anyhow.  To get the contact info from the leads."
(Me): "Actually, you really don't need the badge scanner anymore.  Because you already have the attendee's data from the game.  The attendees gave you their names and contact info to play."
[This is the biggest paradigm shift – that exhibitors' don't need the security blanket of the show's lead retrieval systems or apps anymore – because they already have the data!]
(Client): "Hey, that is true … we do already have the lead data … that's a new perspective!  But, while we will have the contact data from game players, not every booth visitor will play the game — so we need a scanner for them."
(Me): "Not really, because for those visitors who don't play the game, your booth staffers can gather the lead data face-to-face with our Lead Manager app, much like using the show's lead retrieval app."
"And even better, your booth staffers and managers can view all that combined lead data in real time, while in the booth.  Plus, after the show, you will have all the data – from the game players, and from the staffer-taken leads –  already in one place, combined."
(Client): "Okay, so we could really use your app.  Oh, but it's an app! Getting our booth staffers to go to the app stores and download the apps can be a pain."
(Me): "I agree.  Which is why we set up the Lead Manager as an 'Instant App" – there's no need to download from the Apple or Google Android app stores – your staffers just click on the link we email you, and then it launches a virtual app, complete with a customizable app icon you can place on your smart phone's home screen."
(Client): "That's super cool, I've never heard of that!  But I don't want my booth visitors to see that app when they play the games on the iPads."
(Me): "They won't.  The Lead Manager app is only seen by your booth staffers on their smart phones – not the attendees."
(Client): "Okay, this really sounds like a better way to go – we can save money not having to rent a lead retrieval device or app, our booth staffers can take higher quality leads, plus we get all the data combined during the show and after the show."
(Me): "You got it."
(Client): "Wish I knew that before I rented the badge scanner.  It's too late for us for this show, but let's discuss adding the Lead Manager app to our interactive game for our next show."
That's how these conversations are going.  I hope since you are reading this that you can avoid paying for the badge scanner or show's lead retrieval app, and just get our free Lead Manager app for your next show, when you use our interactive trade show games. You'll avoid paying for a badge scanner or show's lead capture app, and get combined lead data from our games and your leads, in real time.
If you'd like to see more about how you can drive more booth traffic and get more qualified leads with our interactive trade show games, feel free to contact us with questions or to discuss your event with one of SocialPoint's Digital Strategists. We'll help you generate excitement, crowds, and leads.